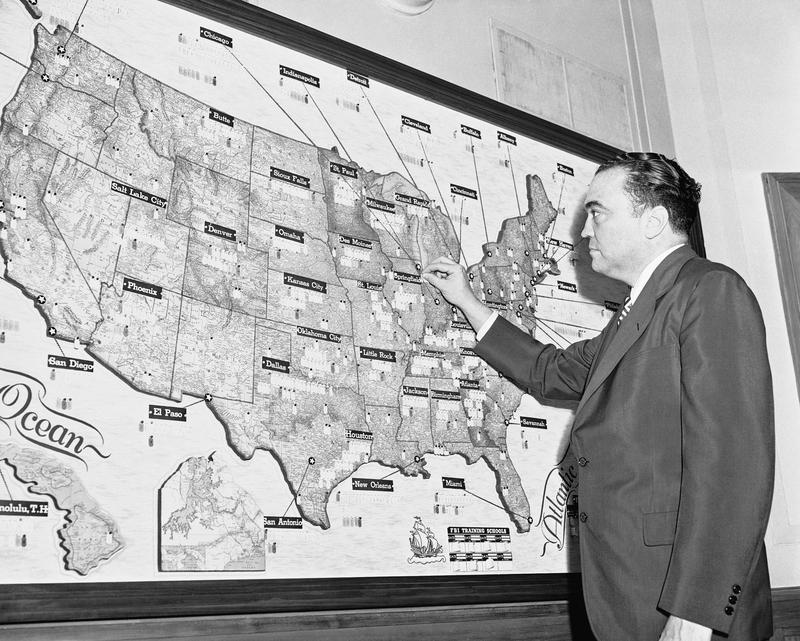 "F.B.I:  Fidelity. Bravery. Integrity," states the announcer from a promotional black and white film dating back to 1936.  
The Federal Bureau of Investigation at that time operated under the direction of J. Edgar Hoover who, 93 years ago this week — in 1924 — took over the duty of running what was then a tiny agency called the Bureau of Investigation, and which would soon become one of the largest crime and intelligence fighting agencies in the country.  
Hoover's tenure would last for 48 years, from the peak of prohibition through the Civil Rights Movement, and through riots and assassinations. He would serve under eight presidents until his death in 1972 at the age of 77. 
Beverly Gage is a professor of 20th century American History at Yale University and author of the forthcoming book, "G-Man: J. Edgar Hoover and the American Century."  She recently penned an op-ed about the firing of F.B.I. director James Comey and the lingering legacy of J. Edgar Hoover.