The Takeaway
Hurricane Matthew: A Tricky Balancing Act for 2016 Candidates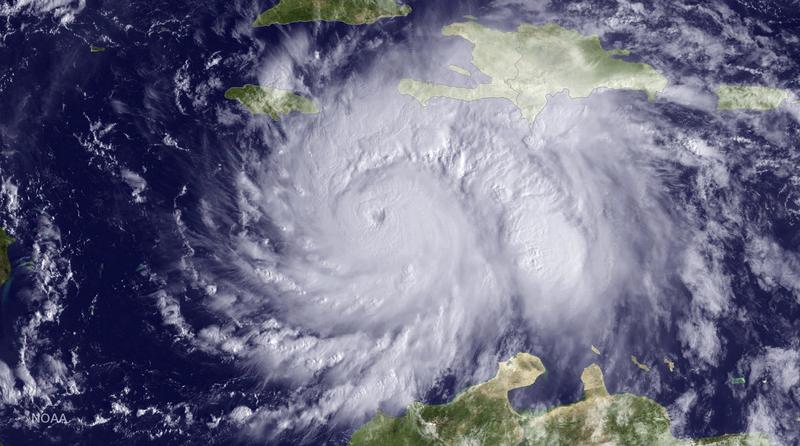 Click on the 'Listen' button above to hear this interview.
Yesterday, Florida Governor Rick Scott urged 1.5 million people in evacuation zones to leave their homes in preparation for Hurricane Matthew, a Category 4 storm making its way up the Atlantic Coast.
"If you're watching and you're in an evacuation area, get out," Gov. Scott said. "There are no excuses, you need to leave. Evacuate, evacuate, evacuate. Just think of all the people the storm has already killed. You and your family could be among these numbers if you don't take this seriously. Unfortunately, this is going to kill people."
The storm has been blamed for the deaths of over 300 people in Haiti, which has also delayed the Caribbean nation's long-awaited presidential election, which was scheduled for this Sunday.
Hurricane Matthew also presents an interesting problem for the U.S. presidential election, which is hitting just a month before voters head to the polls in the perennial swing state of Florida. Hillary Clinton's campaign had initially planned to runs on the Weather Channel during the storm, but decided to delay them due to blow-back.
Kevin Cate has consulted a number of politicians on how to walk that tight rope between respect and politics during natural disasters. He worked former Florida Governor Charlie Crist, and on President Obama's Florida campaign team in 2008. He currently also consults for the mayor of Tallahassee.