How to Help Victims of the Phillipines Typhoon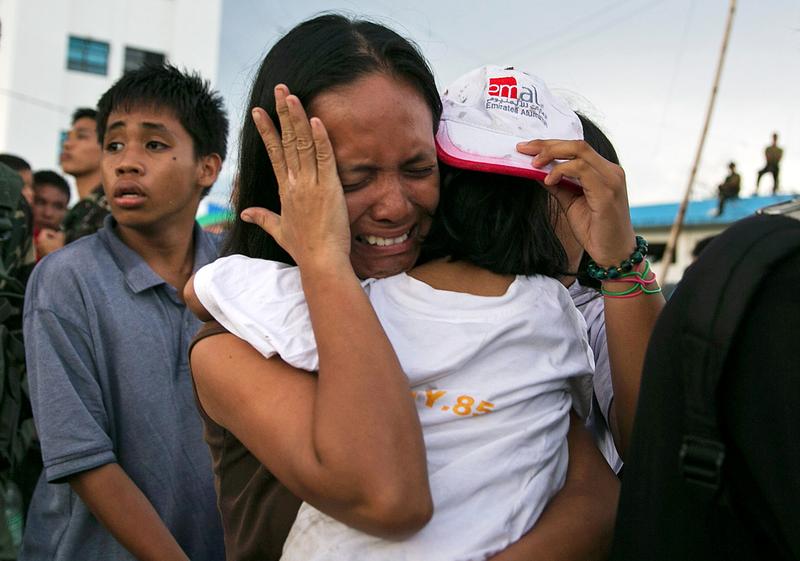 There is currently a critical need for food, clean drinking water, shelter and medicine in the Phillipines. Looking to help? WNYC has compiled some aid agencies providing relief to the victims of Typhoon Haiyan.
Typhoon Haiyan affected 9.5 million and displaced more than 600,000 people. There is an urgent need for aid, but before you donate, you may want to check out GuideStar, which reports on the efficacy of nonprofits. The Center for High Impact Philanthropy at the University of Pennsylvania suggests that you give money to first-responder non-profits, not food, clothes or blankets. Items "require recipient organizations to manage a secondary supply chain for donations," the center's website says.
Organizations on the ground in the Philippines
Philippine Red Cross: PRC has sent a water search and rescue team to Leyte province, plus 6,000 packs of aid to several of the hardest-hit islands. They are also working to connect local families. The organization, like all organizations working to bring disaster relief to the Philippines at the moment, has been hindered by the collapse of infrastructure in part of the region - roads are blocked, airports destroyed, electricity is cut off. The Philippine Red Cross coordinates with the International Red Cross and Red Crescent Societies.
UN World Food Program: The UN World Food Programme is one of the world's largest humanitarian agencies fighting hunger. WFP is working to fly food, logistics and communications equipment to Cebu airport, according to their website, including 44 metric tons of High Energy Biscuits, pre-fabricated offices and generators, digital radios and rice.
Gawad Kalinga: A Philippine non-profit that fights poverty, the US-based arm of Gawad Kalinga is aiming to send 200,000 food packs for flood relief - each pack costs $5 each.
International Rescue Committee: IRC, which aids refugees and others affected by violent conflict and natural disaster, is currently assessing the humanitarian need. They have the capability of helping provide health care, shelter, clean water, sanitation and other aid.
Doctors Without Borders/Médecins Sans Frontières: MSF expects to have 100 staff in the area soon, including doctors, nurses, psychologists and water and sanitation experts. Plus, they are sending eight planeloads of material, including medical supplies, hygiene kits and water and sanitation equipment. 
Catholic Relief Services: CRS says they have procured 32,000 tarpaulins; their strategy is to serve 32,000 households in Leyte and Samar with "an integrated package of relief" including water, latrines, bathing cubicles and waste disposal bins.
United Nation's Children's Fund (UNICEF): UNICEF estimates that more than 40 percent of those affected by the typhoon are children. The organization is airlifting water purification tablets, medical kits, tarpaulins, nutrition supplements and other aid.
Texting Money
The US State Department is working with the mGive Foundation to coordinate donations for typhoon relief via mobile phones. See their website for a list of available charities.
Local help
There are more than 3 million Filipino Americans in the US, including a sizable community in the NYC metro area. Unity for Progress has a list of local typhoon-related community events and fundraisers. These include a fundraiser brunch at a Filipino restaurant, a bake sale, and a variety show at NYU.
Have you donated to typhoon victim relief? Where? How did you choose the organization you donated to? Share your comments below.