de Blasio Supporter Harry Belafonte: Koch Brothers Are Today's KKK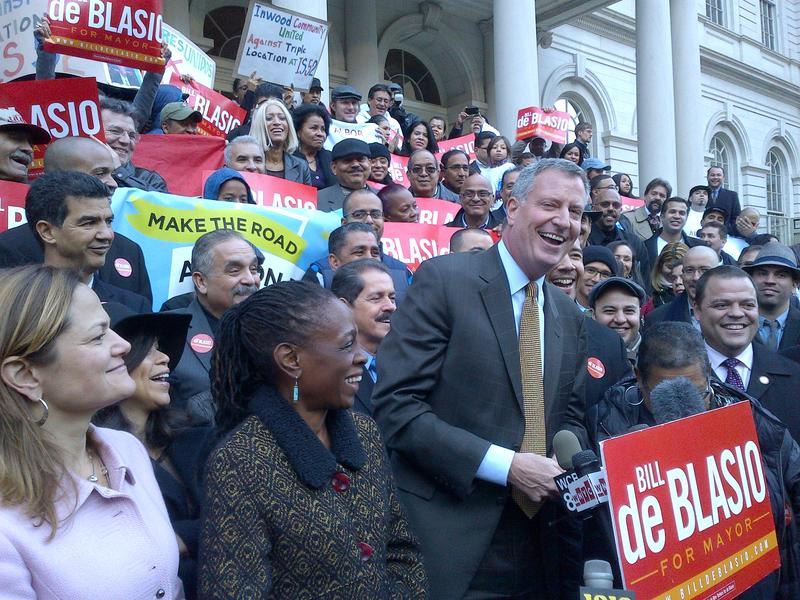 Mayoral candidate Bill de Blasio made his last church visit before Election Day at First Corinthian Baptist Church in Harlem on Sunday. Before a packed congregation, de Blasio was introduced by a long-time supporter - the entertainer and civil rights activist, Harry Belafonte, who used the moment to rail against the right-leaning Koch brothers.
"They make up the heart and the thinking and the mind of those who would belong to the Ku Klux Klan," said Belafonte. "They are white supremacists. They are men of evil. They have names."
On stage, de Blasio said nothing to reject Belafonte's remarks. Outside to reporters, de Blasio said it was the wrong way to talk about the Koch brothers. When asked why he didn't make that point to the congregation, "I'm here mentioning it with you guys, next."
Hours after Belafonte's comments, Republican Joe Lhota issued a scathing statement. He called de Blasio "reprehensible" for closely associating himself with Belafonte, who Lhota called "an individual who has equated the American government to Al Qaida and the 9/11 hijackers and has a long history of hateful, racist remarks."