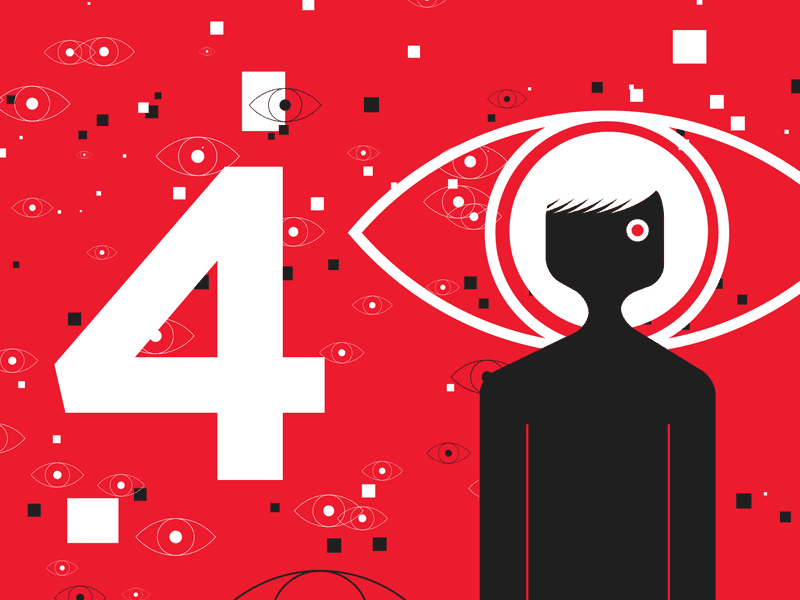 When it comes to staying connected online, many of us are in a paradox. According to Pew Research, 74 percent of Americans say being in control of who gets your information is important. Yet we continue to sign up for free services like Amazon, then post details about our lives on Facebook, possibly putting our data and identities at risk. This is called the "privacy paradox."
In a new audience engagement project, Manoush Zomorodi, host of "Note To Self," aims to give listeners steps to protect their privacy through a series of challenges. Manoush says it's about more than just controlling what information companies have on us.
Zomorodi and her team started off by surveying 2,000 listeners. They found that some accepted that giving up their privacy is a way to get access to free sites. Others were annoyed - those terms of service pages were just too long. And others felt guilty for not reading those documents, but they don't have the time.
Note To Self's "Privacy Paradox" series goes as follows:
Monday, February 6 – "What Your Phone Knows" – Renowned cryptographer Bruce Schneier explains metadata and how to minimize digital tracking.
Tuesday, February 7 – "The Search for Your Identity" – ProPublica senior reporter Julia Angwin explains what she learned from her investigation into Facebook's algorithms. Joseph Turow, Professor at Penn's Annenberg School for Communication, details how advertisers mine our behaviors and what we can do to get a fair deal.
Wednesday, February 8 – "Something to Hide" – Oxford Ethics of Information professor Luciano Floridi discusses the true nature of personal privacy and how it relates to cultivating your inner life. Plus, a tool that demonstrates just how deeply the internet can know you.
Thursday, February 9 – "15 Minutes of Anonymity" – Turn off your phone for 15 minutes, try to get away from CCTV cameras, and shut down the Wi-Fi. Elan Gale, executive producer of The Bachelor, discusses the performative aspects of social media, our culture, and the various ways people change their behavior when they know they are being watched.
Friday, February 10 – "Your Personal Terms of Service" – Define your acceptable conditions for sharing your private information with the help of the inventor of the World Wide Web, Sir Tim Berners-Lee.