How the First Trump-Clinton Debate Played in the Media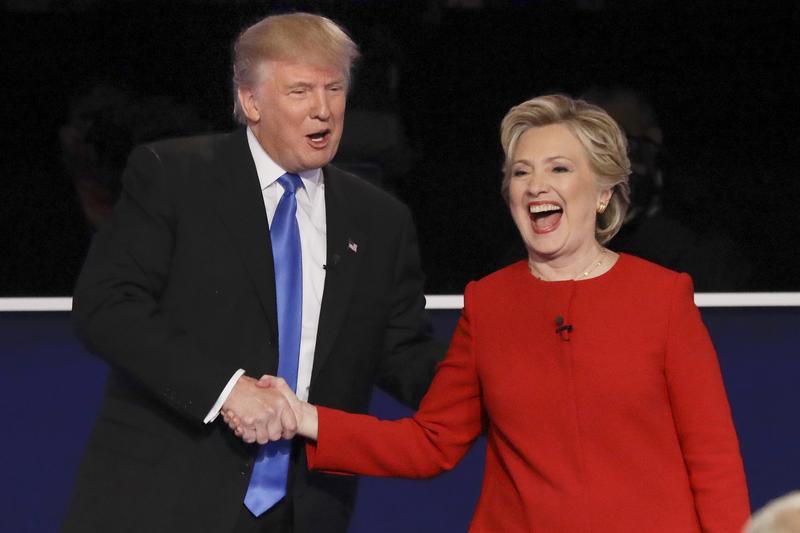 It wasn't Superbowl-sized, but it was big. Audience estimates for Monday night's presidential debate range from about 50 million to 80 million — that's shy of the 112 million who watched the Panthers-Broncos game in February, but quite respectable for a political event.
And the debate delivered: lots of one-liners, arguments, embarrassments and, by Republican Donald Trump in particular, interruptions.
Bob Garfield, co-host of WNYC's weekly show On The Media, gave props to NBC Anchor and debate moderator Lester Holt for picking his battles wisely when the candidates lied. But he said post debate spin rooms have no place on news shows.
"Because absolutely zero journalism takes place. The only thing that happens is that pre-ordained statements from partisans are broadcast to the world," Garfield said. "So what is the point of the exercise? I can tell you categorically, there is no point."
He spoke to WNYC's Sean Carlson.