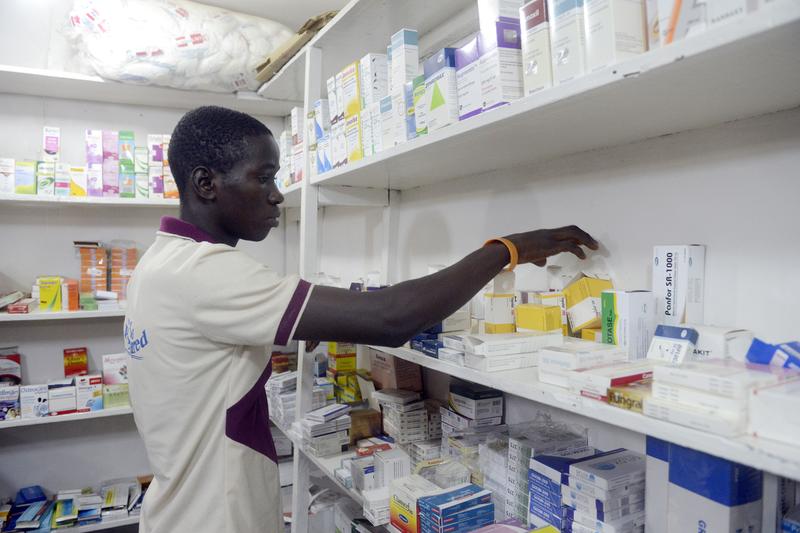 As the Ebola threat looms ever larger over West Africa, what are the first lines of defense in detecting and containing the spread? There's plastic gloves, masks, and protective suits for the individual, hospital walls guarding the community, and roads and airports protecting the country. The last line of defense? International borderlines.
But what happens when those shields are porous?
"With intercontinental flights, all you needs is a flight to the U.S. or to Europe so that you have a world crisis, a total crisis," Senegalese President Macky Sall said yesterday at the U.S.-Africa Leaders Summit in Washington, D.C.
 The disease has not spread north to Senegal, but much of West Africa has come under a region-wide lock down in recent weeks as the deadliest Ebola outbreak on record continues to spread.
British Airways has suspended flights to Sierra Leone and Liberia, and Peace Corps volunteers in the region have evacuated. The Sierra Leonean government announced it will deploy 750 soldiers throughout the country to enforce the isolation of infected patients. And the World Health Organization convenes today to determine whether the outbreak is an international crisis. 
Yesterday, the second American infected with the virus landed in Atlanta for an experimental treatment. But in America's highly protective, well-guarded system, an Ebola outbreak is highly unlikely.
But with more than 1,600 reported cases, Richard Preston, a writer for The New Yorker and author of "The Hot Zone," a book about the origins of Ebola, says the situation in West Africa is starting to become "out of control" and look distinctly medieval.