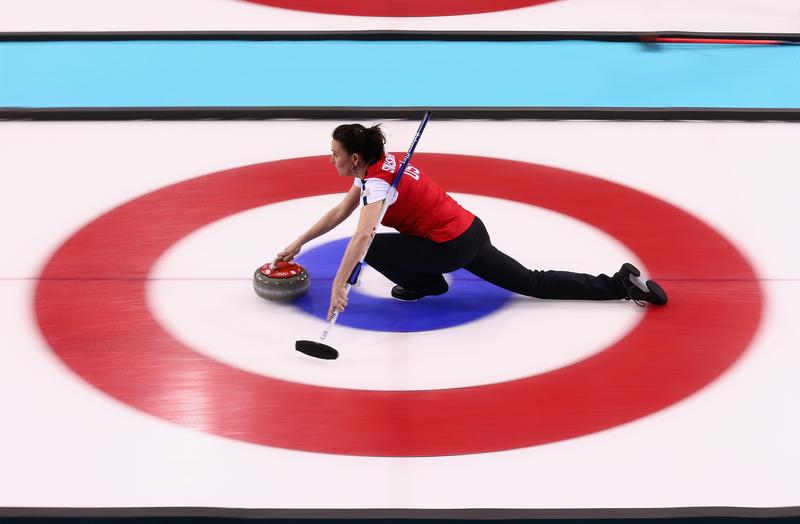 The 2014 Sochi Olympics are in full swing, and today The Takeaway kicks off its series on the scientific dynamics behind the winter games, How Do They Do That?
All week, Eric Goff, physics professor at Lynchburg College and author of "Gold Medal Physics: The Science of Sports," will serve as The Takeaway's Olympic physicist, explaining the physics that push humans to their most extreme limits. Today, Goff looks at the physics behind curling with Brady Clark, reigning national curling champion.
Speed skaters also took to the ice over the weekend, and Christopher Intagliata, senior producer for Science Friday, recently traveled to the to the Olympic Oval in Salt Lake City, Utah, where the American team trains. More speed skating records have been broken at the Olympic Oval than in any other arena, and Christopher explains the science behind the fastest ice on earth. You can find out more about what Christopher discovered in Utah here.