How Did the Super Bowl End up in a City Like East Rutherford?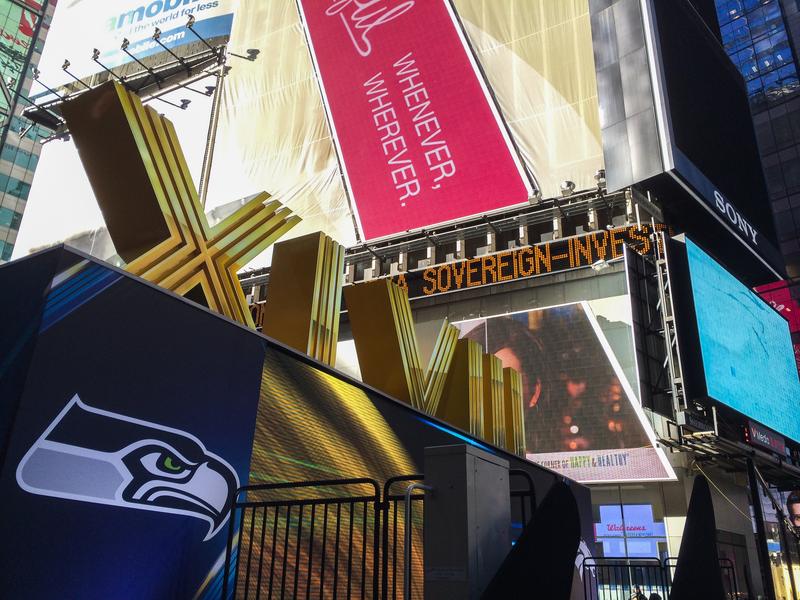 Super Bowls in recent years seem to end up in cities that have recently build new stadiums. Owners lobby ferociously to host the game, that can promise a big economic infusion to host regions.
That's what happened at MetLife Stadium in East Rutherford, NJ. It cost about $1.6 billion to build, and opened in April of 2010. Just one month later, the NFL announced that the stadium would host the 2014 Super Bowl, despite the fact that it is a dome-less facility in a cold weather city.
"You can use the word bribe, you can use inducement, coercion, what ever word you want. The NFL as a league tries to get cities to build football stadiums that are otherwise economic losers by dangling out in front of them this carrot of, oh you can have a Super Bowl," said Allen R. Sanderson, a senior lecturer in the Economics Department at the University of Chicago.
Stadiums can bring in big money to the league, teams and players. But they can cost local taxpayers. Surrounded by a sea of asphalt, they usually sit empty, except during the relatively short football season.
"I don't think there is a single study – except those commissioned by a team – that would point to an NFL stadium as being a catalyst for economic development, a good economic investment," added Sanderson.
In an email, an NFL spokesman said the league does not commission studies. But he pointed to a 2008 economic impact study completed by the University of Arizona that found the Glendale area reaped record revenues of $500.6 million during its 2008 Super Bowl.
Meanwhile, as of Friday, Super Bowl XLVIII remains the cheapest for fans to attend in the past four years.
"We still expect prices to drift down by about 10 to 15 percent between now and game time," said Will Flaherty with ticket search engine Seatgeek.
But availability is expected to shrink 24 hours before game time.
That said, if you're absolutely looking for the cheapest possible ticket? "Regardless of seat location, Sunday morning will be the best time for you to buy as prices should be at their lowest," said Flaherty.