The Takeaway
Debating Claims of Corruption in The American Electoral Process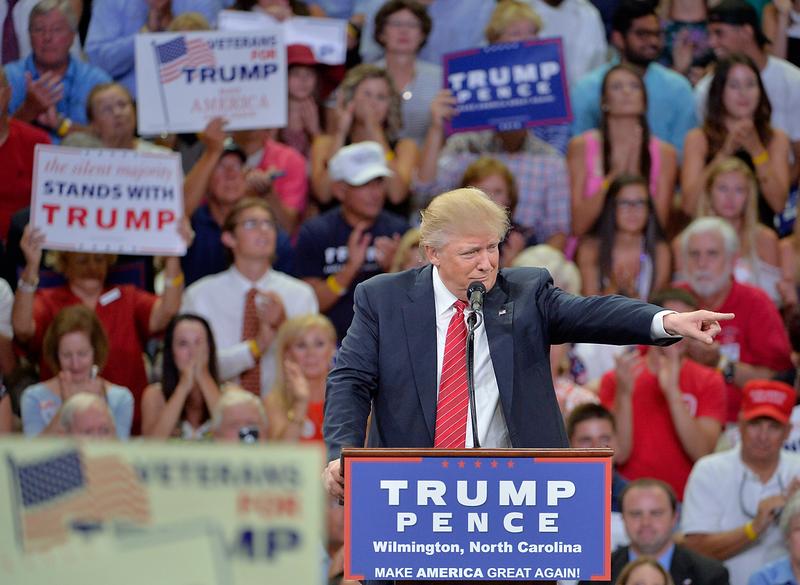 Click on the 'Listen' button above to hear this segment.
Yesterday in North Carolina, Donald Trump suggested that gun owners could take matters into their own hands if Hillary Clinton is elected president. The Trump camp quickly released a statement saying the he was referring to the "power of unification."
The GOP nominee's apparent call-to-arms is the latest in a series of increasingly inflammatory remarks about the nature of America's political system.
"I'm afraid the election's going to be rigged, I have to be honest," Trump said on August 1st. 
Trump made those remarks in Columbus, Ohio, a state that is all too familiar with claims of stolen votes, most notably in the 2004 election and the ACORN scandal.
But the claim that America's elections are somehow rigged have taken a whole new energy this cycle — in addition Trump and his supporters, many Bernie Sanders backers believe that the Democratic National Committee rigged the primary election against their candidate.
But is the electoral system really that easy to manipulate?
Howard Dean was a presidential candidate in 2004, and he also served as the governor of Vermont from 1991 to 2003, and was chair of the Democratic National Committee from 2005 to 2009. He and Jeffrey Lord,  contributing editor of The American Spectator and a CNN commentator, join The Takeaway to discuss Trump's latest comments, and whether one can really say if the American electoral process "rigged."
Click on the 'Listen' button to hear the full debate between Jeffrey Lord and Howard Dean.
Related: How to Rig An Election