Snow Piles On the Hardship in Low-Income Neighborhoods
Friday, February 14, 2014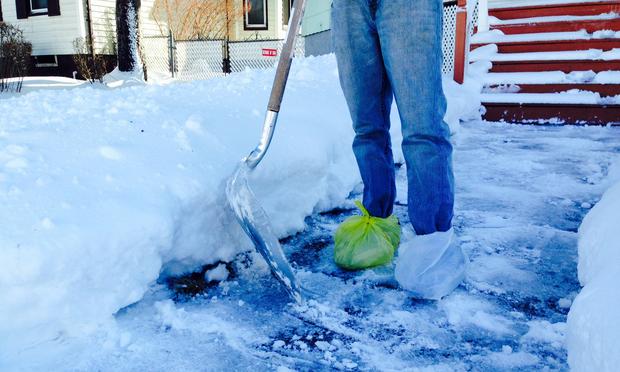 (Sarah Gonzalez/WNYC)
New York and New Jersey have seen more than double the average snowfall this winter. And for those in low-income neighborhoods, the weather has been especially trying.
Residents in East Orange, NJ, say their heating bills are too high this winter; many are heating their homes by turning on the stove instead.
Some can't afford proper snow shoes. Others say they can't get to work.
Above, hear how residents in one low-income community are struggling because of the unusually cold weather and all the snow storms this winter.

There are no clear paths on several sidewalks in residential neighborhoods of East Orange, so pedestrians walk down the middle on the road. (Sarah Gonzalez/WNYC)
Unplowed sidewalks in East Orange, NJ. (Sarah Gonzalez/WNYC)
Sarah Gonzalez is the northern New Jersey enterprise reporter for WNYC and NJPR.