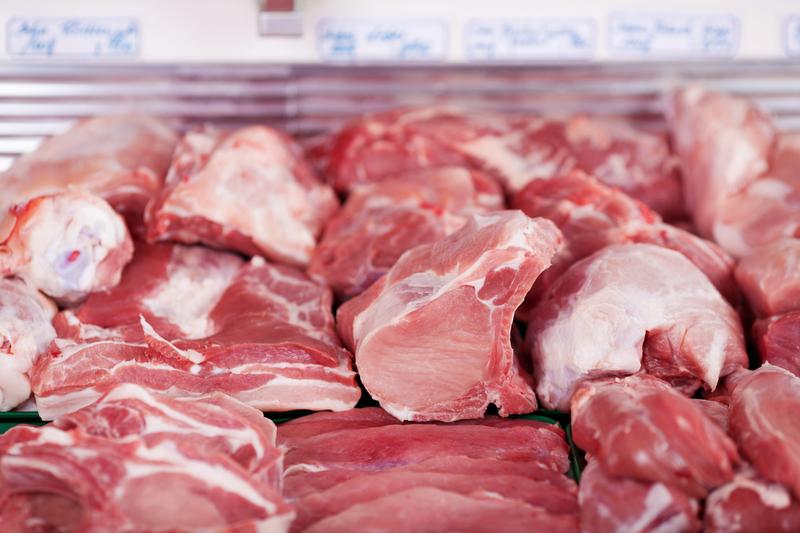 Patrick Martins argues that humans have evolved to eat meat. But, given the destructive forces of the fast-food industry and factory farming, we need to make smart, informed choices about the food we eat and where it comes from. In The Carnivore's Manifesto: Eating Well, Eating Responsibly, and Eating Meat Martins, of Heritage Food USA and founder of Slow Food USA and Heritage Radio, outlines realistic steps everyone can take to be part of the sustainable-food movement.
Turn away from factory farmed meat. Instead of trying to get everyone to become a vegetarian, which is an impossible goal, Martins focuses on improving our food system and getting rid of factory farms. "It's better to construct an action-based result." Martins said. " I believe in creating a solution rather than creating a utopia that will probably never exist."
Eat meat raised humanely and eat less of it. It is more expensive to raise high-quality meat—pasture raised, antibiotic-free meat that's slaughtered humanely and treated well, but if you pay more for meat, you'll probably eat less of it.
Eat more ground meat. When you grind up meat you use more of the animal. Ground meat costs less per-portion than any other cut. When you use ground meat in pasta sauce and when you mix it with vegetables, it goes further. "Italian culture is basically famous for serving very delicious food very cheaply," Martins said. (Try this recipe from Lidia Bastianich or this one from Mario Batali.)
Shop at more stores, especially local stores. Martins said, "If you're don't shop consistently at five places, you're probably not really part of the sustainable food movement." When you buy all your food at one store—even if it's Whole Foods—you're not supporting the food community as well as you could if you support the cheese monger, join community supported agriculture (CSA), buy bread at a bakery and meat from a butcher, and visit the bar that sells micro-brewed beer.
CSAs are the best way to support the sustainable food movement. "You're putting your money down before the food is raised and you're making a commitment to the farmer and they deliver it.
Food issues aren't just about what's on your plate. Global warming, antibiotics in the food supply, loss of family farms, weather changes are topics that are often ignored by the cooking channels and food magazines, but they influence food production and the quality of what we eat.