The Takeaway
GOP Gov. Asa Hutchinson: ACA Repeal Needs National Debate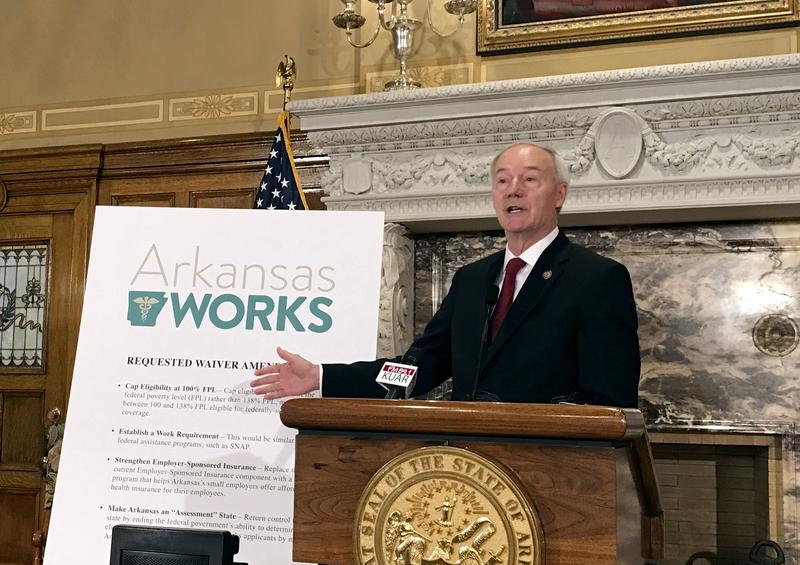 Click on the 'Listen' button above to hear this interview.
After Arkansas Governor Asa Hutchinson helped expand Medicaid under the Affordable Care Act, almost 330,000 people have gained health insurance, including low income individuals and families with incomes up to 138 percent of the poverty level. There was a 57 percent drop in Arkansas's uninsured rate from 2013 to 2015. 
If the Arkansas Works Medicaid expansion program gets restricted under the new GOP healthcare plan, eligibility levels would be capped for individuals at 100 percent of the poverty level, causing 60,000 to lose the health insurance they gained in the expansion. According to Arkansas Times, "Those people would then become eligible for federally subsidized insurance on the individual marketplace — coverage which would be equivalent to the plans available under Arkansas Works."
Governor Hutchinson has clearly stated his dislike of the Affordable Care Act, but argued that through the private option and federal block grants, the expansion of Medicaid is still a good option for the state of Arkansas. Above all, Governor Hutchinson is an advocate for state flexibility when it comes to deciding their healthcare plans. 
Here, Governor Hutchinson discusses Arkansas Works and his perspective on the future of healthcare for both his constituents and the broader American public. Click on the 'Listen' button above to hear the full conversation.