Studio 360
How Alejandro González Iñárritu Survived "The Revenant"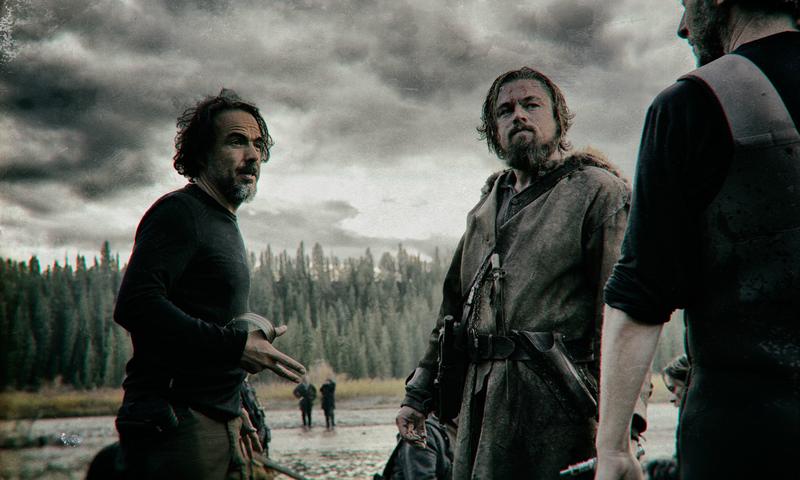 Last year, Alejandro González Iñárritu's movie "Birdman" won big at the Oscars, grabbing awards for best picture, best director, and best cinematography. And last weekend, at the Golden Globes, Iñárritu cleaned up with his latest film, "The Revenant" — best director, best drama, and best actor, for Leonardo DiCaprio. It's been nominated for 12 Academy Awards, including best picture and best director.
DiCaprio's character in "The Revenant" is based on Hugh Glass, a real-life adventurer and fur trapper who, in the 1820s, survived a grizzly bear attack and dragged himself hundreds of miles to get revenge on the men who left him for dead.
Kurt Andersen: In your early work, you seemed determined not to become too Americanized. Why tell such a quintessentially American tale in "The Revenant"?

Alejandro González Iñárritu: It's the story of this country, which is basically the story of humanity. Colonialism has been [around] since man is man. In this case, it's the 1820s, a part of the history that hasn't been explored too much in American films.

Or fiction, or the popular imagination.

One of the reasons is, in that time, very few people went into this uncharted, unknown territory. They were just legends. Eastern, intellectual guys romanticized these men in the woods. Actually, it was much harder. If you go through the journals of these [fur] trappers, it's really tough.

You'd started production on "The Revenant" when you were accepting Oscars for "Birdman." They're so different — was that part of the appeal?

Yes. I have never made a film in the exterior. Never have you seen a tree in my films. This time I was surrounded by trees. I have nightmares about how to shoot nature. The complexity of nature is so much that your eyes catch it, but in the frame of the camera, you never get the layers. One of the reasons we only shot in natural light at sunset is because there's a certain moment in the day when nature reveals itself. In other hours of the day, it's absolutely flat and horrendous. I thought, if I would shoot it, it has to be in that hour. Otherwise it will look like a shitty park.

The production was notoriously difficult and long, with bad weather and difficult conditions. Would you do anything different?

No, I would not do anything different. That was the journey we embarked on. It's like when you go to the Arctic, you cannot expect to be warm. Now, did I expect it to be so hard? No. Probably, I wouldn't have done it if I knew. Now that I've done it, I feel so proud to have survived it.

You've had to talk about it a lot because a crew member called the shoot a "living hell."

One guy said it's a living hell. One guy, out of 300. It was a very tough thing, but at the same time, there was joy in it. There was joy in solving problems.

Did you want your cast to go through some version of what Hugh Glass went through?

It's not that I wanted it, [but] those were the conditions that we went through. I didn't have to remind the actors, "You're pretending to be cold." No, they were really cold. All the elements were there for them to use. It became method acting, method directing — and that was a privilege. That was a gift.