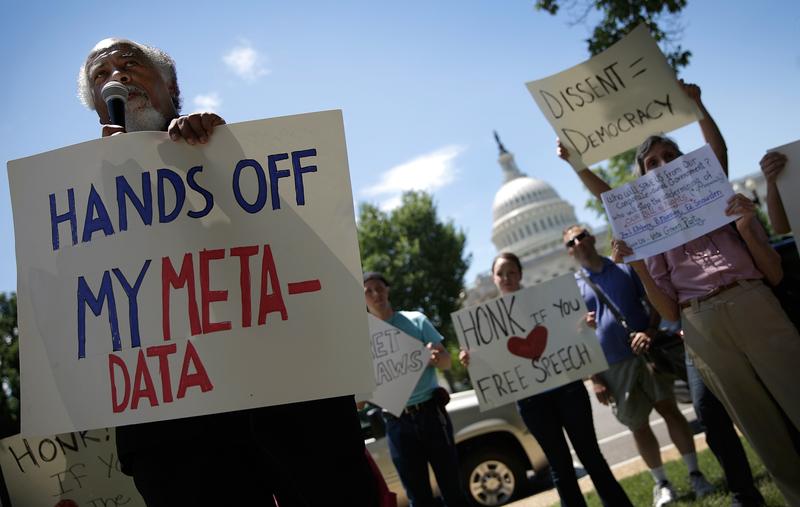 Is Congress serious about curtailing the NSA and the U.S. national security establishment's ability to spy indiscriminately on everyone in America? Maybe so.
The Republican controlled House of Representatives took a surprising step to curb the federal government's power by voting to defund two key NSA programs. But the bill still has to pass the Senate.
Takeaway Washington Correspondent Todd Zwillich fills us in on the details of last night's surprise vote.