Hospitals, Clinics and Doctors Get Ready for Newly Insured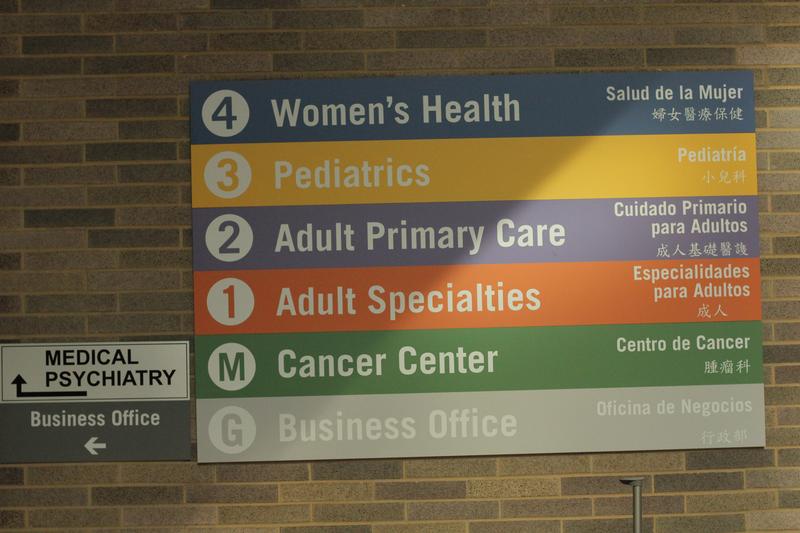 Wednesday marks the first day coverage takes effect for people recently insured through exchanges, under the Affordable Care Act.
Hospitals, clinics and doctors say they are not bracing for an onslaught of new patients, but they are expecting to see a gradual uptick in the days, weeks and months ahead.
The Community Healthcare Network, which has 11 primary care clinics around the city, has been increasing staff and facility space, an expansion that has picked up steam as the Affordable Care Act has come online.
One clinic is getting a new dentist, and others are getting more doctors, nurses and receptionists. Dr. Matthew Weissman, the medical director, anticipates an increase in patients — but he thinks it will be gradual.
"We have already seen people calling and asking about what insurance do we take and how can they get plugged in," he said, "but I don't think January 1st is going to be magical. I don't think suddenly we'll have a flood of people at our doors."
Weissman's network serves 50,000 New Yorkers - about a quarter of them uninsured. He expects about half of those uninsured patients will remain that way, because they're undocumented immigrants or ineligible for other reasons.
As of the December 24 deadline, 230,624 New Yorkers have enrolled for private insurance or Medicaid, using the state exchange. Some of them were previously uninsured but many are simply replacing old policies with new ones. Comparable numbers are not available in New Jersey, which is part of the federal exchange. Residents of both states have until March to purchase coverage for 2014, or face a tax penalty.
Many of those who do have insurance will find paying premiums does not guarantee medical treatment without additional out-of-pocket costs. Many policies have high deductibles that must be paid off before insurance plans begin picking up the tab — though under the Affordable Care Act, some basic services must be provided without charge.
Weissman expects the basic realities of health insurance will fluster at least some people — and perhaps lead them to defer healthcare for economic reasons, even though they are now paying monthly premiums.
"I personally am concerned when people sign up for insurance and think they're insured, but then have a high-deductible plan that doesn't kick in for $6,000, or whatever, of healthcare spending," he said.