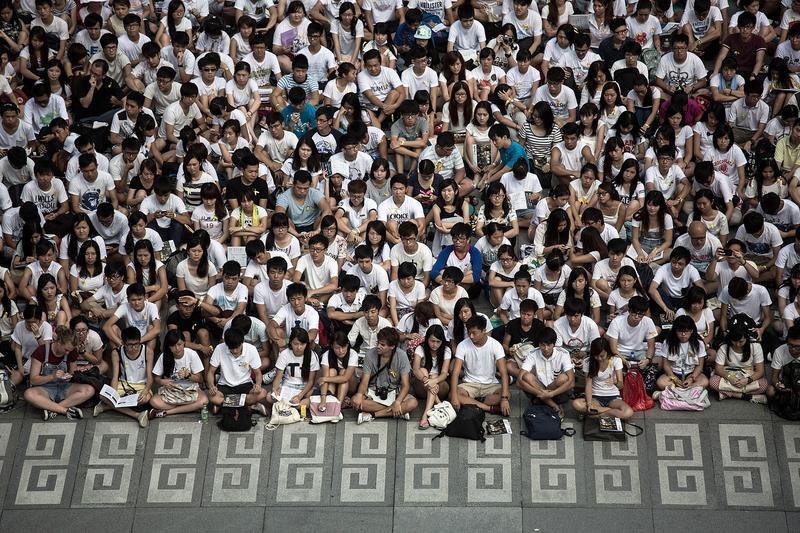 Thousands in Hong Kong are stepping up to demand democracy. Over the weekend, protesters as young as 12-years-old took to the streets to demand that Beijing make good on the promise of open elections in the race for Chief Executive, the head of the quasi autonomous Hong Kong government.
Students boycotted classes and after three days of unrest and sit-ins, demonstrations were met with tear gas, pepper spray and batons. But this is just the latest protest in a string of demonstrations that have unfolded in recent months.  
The former British colony of Hong Kong was handed over to the Chinese in 1997, and Beijing agreed that the island could maintain its freedoms—universal suffrage was the ultimate aim.
David Pilling, Financial Times Asia Editor and author of "Beyond Adversity: Japan and the Art of Survival," says the stakes are high on the ground in Hong Kong.
Benny Tai is one of the leaders of the pro-democracy activist group Occupy Central, which is planning to stage a sit-in on October 1. He's also a law professor at the University of Hong Kong, and he explains why pro-democracy supporters are likely to reject Beijing's plan.