Homeless Numbers Up In De Blasio's First Year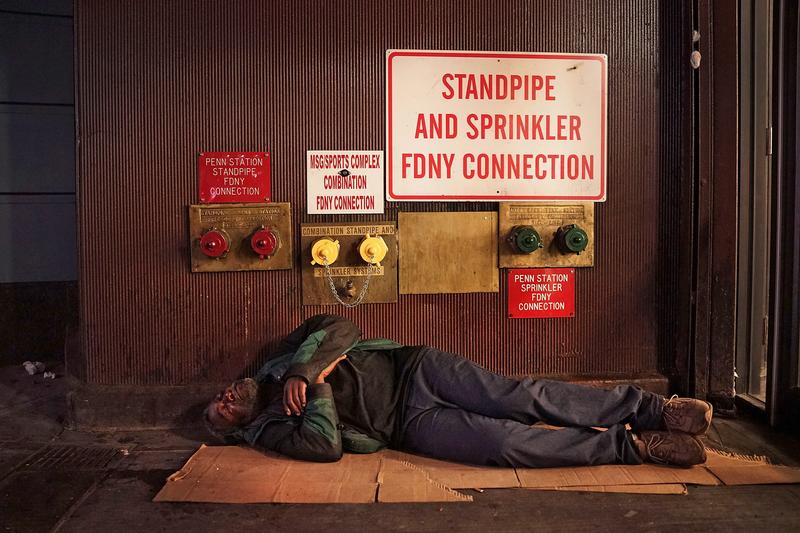 New Yorkers have been pouring into the city's homeless shelters throughout 2014, bringing the number of homeless people to a new record high: 58,913.
"It's a bad number," said Tony Shorris, the first deputy mayor.
He said the de Blasio administration has struggled with the continuing surge. They've opened 24 new shelters across the city, causing protests in some neighborhoods that didn't want them. But Shorris said they've also accomplished what they aimed for in 2014.
"Many of the programs the Mayor said he wanted to put in place have begun to be put in place, and we've begun the re-design of the homeless system in every aspect of it," he said.
Shorris wouldn't say exactly when the number of people in the shelter system will go down. But in the pursuit of that goal the city is pinning its hopes on a new program of rental subsidies for working families, the chronically homeless, domestic violence victims, seniors and childless adults. Most will pay 30 percent of whatever income they have, and the city will cover the rest, for three to five years.
The program got off to a slow start after it launched in September. Homeless residents had a hard time convincing landlords to accept the subsidies. But the administration agreed to pay the landlords more, and the program is slowly ramping up.
Tisha Houser, 31, and her three children are among a small number of families who have already moved into apartments with the new subsidy. She got a three-bedroom apartment in Harlem.
"The beautiful part is walking through that door and them saying, this is yours," she said. "Me seeing my kids' names on the apartment door that says welcome. You know, like welcome home. And it was beautiful."
The city plans to move 4000 families out of the shelters with the subsidy by next September.
But researcher Ralph Costa da Nuñez, who heads the Institute for Children, Poverty and Homelessness, said the new subsidies are too similar to a previous program run by the Bloomberg administration that failed to provide a permanent solution.
"The success stories will be some, and the failures will be many," he said. "It just works that way."
Some advocates disagree. Mary Brosnahan, president of the Coalition for the Homeless, predicts the administration's efforts will shrink the shelter population starting next summer, breaking the cycle the city has been caught up in for years.
"I think that they've done tremendously in terms of changing the whole rubric and the approach to homelessness and believe very much that it will pan out and work to get more families out," Brosnahan said.
Councilman Stephen Levin, who chairs the General Welfare Committee, also expects the number to start changing soon.
"Ultimately the measure of success here is whether or not this is decreasing the number of homeless people in New York City," he said. "Nobody thinks it's an acceptable reality that we have 50,000 or 60,000 homeless individuals in New York City."