Queens Museum Gets Very Real With Homeless Art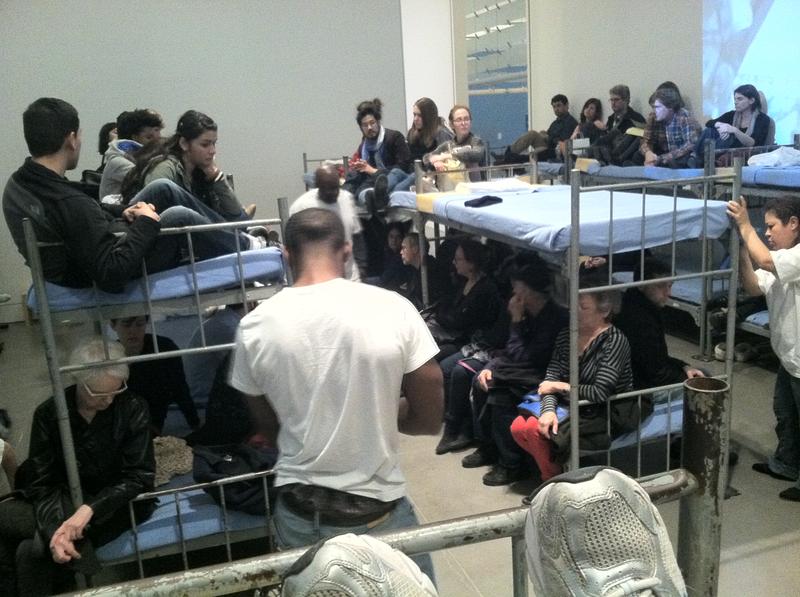 A gallery at the Queens Museum is stocked with 22 bunk beds. That's where the audience sits, for a performance by formerly homeless people about their experiences in jail.
The project is by the LAPD — the Los Angeles Poverty Department. WNYC's art critic Deborah Solomon says the piece represents the height of activist art — and the polar opposite of Manhattan museums' goal of attracting tourists.
In this interview, Solomon explained that while the Queens Museum is trying to serve its local community with pieces like the LAPD's, the Museum of Modern Art is going in a very different direction. "Museums are supposed to do two things: One is preserve objects, and the other is engage the community," she said. "A museum like MoMA is no longer engaging the community; it's just engaging construction companies, to put up more space."