Soundcheck
The Holmes Brothers: Joyous Blues And Soaring Harmony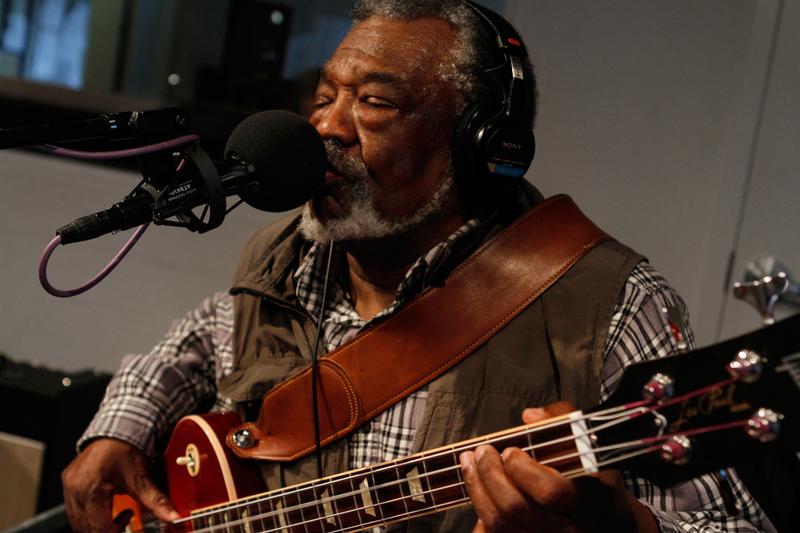 For more than 35 years, The Holmes Brothers have made music for the soul, and songs that enliven the spirit, while also, rocking pretty hard. It's a joyous concoction of blues and gospel, R&B and early rock 'n roll, all built around guitarist and pianist Wendell Holmes, bassist Sherman Holmes and drummer and "brother-in-spirit" Popsy Dixon. Over their career the Holmes Brothers have seemingly done it all, recording and sharing the stage with an impressive who's who in music: Bob Dylan, Van Morrison, Bruce Springsteen, Willie Nelson, Lou Reed, Peter Gabriel, Merle Haggard, Al Green, Lucinda Williams, Levon Helm, Rosanne Cash, Odetta, and many more.
And their latest album, Brotherhood, marks another fine chapter for the band. Comprised of eight new originals and six cover songs -- including "Amazing Grace" and the Stax classic "My Kind Of Girl" -- Brotherhood is their bluesiest album yet. And while all three members sing -- Wendell with a coarse, gravelly voice, Sherman with a dark baritone, and Popsy with a lovely falsetto -- it's when they sing together, complimenting each other perfectly in stirring three-part harmony, that this music truly soars.
For more photos, visit Soundcheck's Tumblr page.
Set List:
"Stayed At The Party"
"Drivin' In The Drivin' Rain"
"Soldier Of Love"