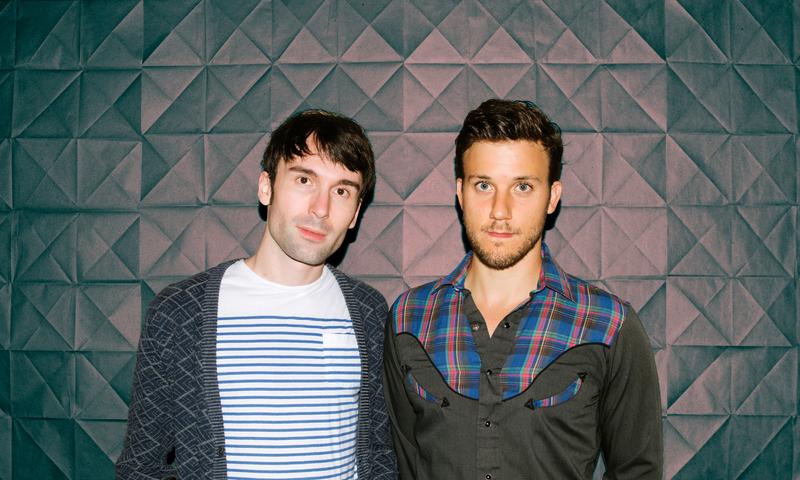 Last fall, Hollow & Akimbo dropped Pseudoscience, a short four-song EP of electronic pop written, recorded, mixed and mastered entirely by Jon Visger and Brian Konicek. With a buoyant and impeccably layered sound full of vibrant little melodies, chirpy electronics and choppy beats, it was an impressive first showing from the Ann Arbor, Mich. duo, who clearly possess a knack for production and experimentation that feels equally homemade and still fully-formed.
Building on that initial promising collection, Hollow & Akimbo are set to release its self-titled album, and based on the track "Singularity" -- the band has already started to evolve.
Even from the start, "Singularity" shows the band taking a few steps away from laptop sequencing and clinical drum machine beats and towards organic drums and blustery guitars. And with its winding arrangement and undeniably earnest "let's all shout out the chorus" anthem quality, Visger and Konicek have clearly spent some time on songcraft. For a young band still developing, Hollow & Akimbo could be a band to keep an eye on.
Hollow & Akimbo's self-titled album is out Feb. 11 on Quite Scientific Records.