Hodgepod's Year in Review: 10 Podcast Episodes We Can't Get Out of Our Heads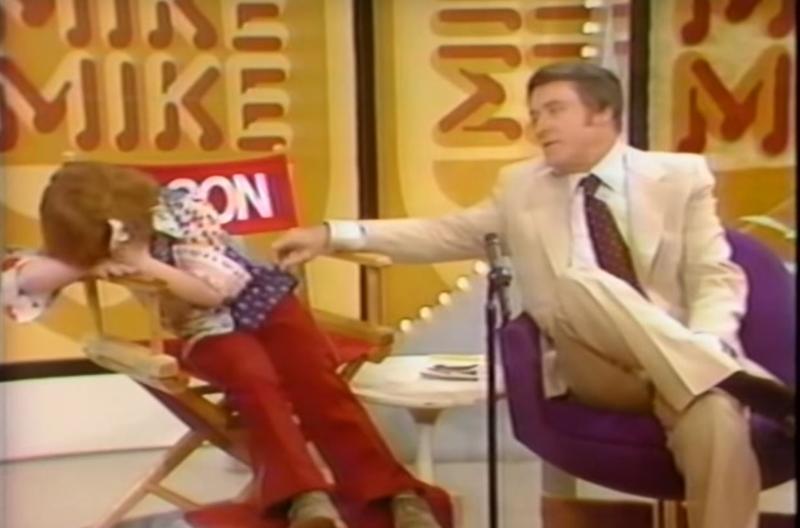 Podcasts gave us an unprecedented array of interesting stories and conversations this year. This American Life captured a terrifying account of one school's attempt to integrate. A former child star confronted his past on Reply All. Marc Maron interviewed President Obama in his garage. Radio Rookies presented a young woman's own account of being in and out of an abusive relationship.
As the author of the Hodgepod, WNYC's newsletter for recommending new and notable podcasts, I've listened to a good deal of these shows and more -- about 20 hours' worth, every week. Which means that for all the fantastic episodes I've heard, plenty more went in one ear and out the other.  
For this year-end special, I'm focusing on the ones that have stuck, and I've asked my colleagues at WNYC for help. Below are our picks for some of the most memorable podcast episodes from 2015. And if you want to keep up with the podscape in 2016, sign up for the Hodgepod newsletter and follow WNYCradio on Snapchat.
---
Song Exploder, "Deradoorian"
The whole premise of Song Exploder is brilliantly simple: a musician opens up a ProTools session and breaks down one of his/her compositions element by element. Most often, a beautiful bit of philosophy or torment is laid bare and suddenly the music takes on a new meaning. In this episode, ex-Dirty Projector Angel Deradoorian unrolls her song, "A Beautiful Woman," into a really moving story of stepping away from her famous band and overcoming self-doubt to start over as a new person with a new sound.
-Hannis Brown, Q2
Anna Farris Is Unqualified, "Rosie O'Donnell!"
In this episode, Anna and Rosie give a college-aged girl some totally crappy love advice. It's perfect. She doesn't understand why she is scaring guys off. Hint: the answer isn't to take advice from Rosie O'Donnell, who admitted to having less than eight dating experiences in her lifetime. But I have a new appreciation for Rosie after this one.
-Delaney Simmons, Social Media Director, WNYC
This American Life, "The Problem We All Live With"
This two-parter first lays out the problem of school segregation in terms that are so simple, it slaps you in the face. Then – if you're a parent like me – you listen with horror to the real-life consequences of racism in our educational system, and start examining your own choices. It especially resonates here in New York, the city with the most segregated system in the country.
-Kate Hinds, WNYC News
Judge John Hodgman, "The Hard of Hearing"
In this episode, a son brings a case against his father and asks Judge Hodgman to compel the father to at least try a hearing aid. The discussion, and John's ruling, encapsulate everything that makes this podcast great. It's hilarious, compassionate, and surprising.
-Dan Pashman, The Sporkful
Reply All, "Why Is Mason Reese Crying"
It's just really lovely. And touching.
-Matthew Kielty, Radiolab
WTF with Marc Maron, "The President Was Here"
Every "Top Podcasts of 2015" list has included, will include, and should include Marc Maron's WTF episode featuring President Obama. It's great, but we like what happened next even more. In the follow-up episode, Maron sits down with his producer Brendan McDonald for a debriefing. They're obviously still buzzing with adrenalin as they recount how the episode came to be (and almost didn't come to be). A fantastic reminder that great podcasts don't make themselves.
-Jesse Brenneman, On The Media
Criminal, "695BGK"  
A cop pulls over a stolen car. The driver says the car is his. And what happens next lets you see the debate about race and justice with new eyes. This podcast succeeds because Phoebe and her producer got great tape from everyone involved in this story, even though the police wouldn't talk to them.

-Mary Harris, Only Human
Song Exploder, "Björk"
It was a big year for Hrishikesh Hirway's podcast in which he has musicians break down and fully explain their songs. The show found a renewed sense of purpose at Radiotopia and celebrated with its biggest bookings to date, from My Morning Jacket's Jim James to Bono to Björk.

-Sean Rameswaram, Man About WNYC
Meet the Composer, "Anna Thorvaldsdottir: Composing Is Second Nature" 
Something about the small, breathy speaking voice of this Icelandic composer and the big, wide-ranging, insistent music she writes—especially in combination, the voice and the music together—was unexpected and provocative, and made me listen especially hard to both. 
-Sara Fishko, Fishko Files
Radio Rookies, "Why Do I Stay?" 
I don't remember the exact answer as to why this teenager named Rainy kept going back to her abusive older boyfriend. But I do remember how honest and complicated and affecting her story was, and I remember because she reported the story herself. I think everyone ought to hear it. 

-James Ramsay, Hodgepod