Hoboken Mayor Calls Christie a Bully, Releases More Journal Entries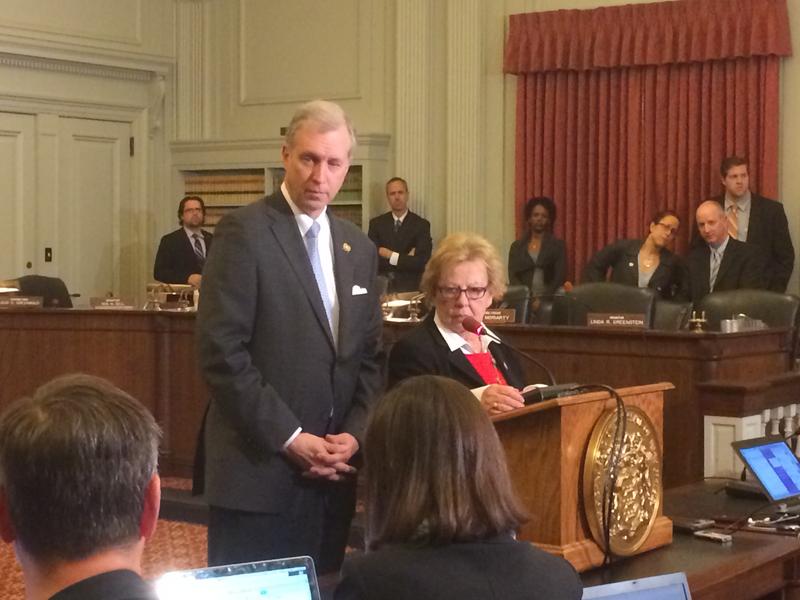 In a letter to the New Jersey Legislature, Hoboken Mayor Dawn Zimmer said the reason she did not come forward to reveal Gov. Chris Christie's threat to withhold Sandy aid was because she feared the U.S. Attorney's office was too friendly to the governor.
In an attachment, she provided a copy of four journal pages that have her notes from a conversation with Hoboken's attorney. In her scrawl, it says:
"I have now heard it from Lt. Gov & Com. Constable. Yes — this is illegal. I debated with Joe Maraziti whether or not to go to US Attorney — we decided that Christie has friends throughout US Attorney's office — not much chance in getting help from them & it could create a nightmare for us. A little bit scary to realize that there's nowhere to turn for help against this threat from Gov Christie — my best defense is to stand up to the bully — my beloved Gov who wants to run for president."


Christie ran the U.S. Attorney's Office in Newark before becoming governor.
In the letter, Zimmer told the New Jersey Legislature that she and other whistle-blowers need to be protected from Christie. She was prompted to write the letter, she said, because the governor wants to make it a crime for elected officials to fail to promptly report misconduct. 
Subpoenas Issued
Also, the New Jersey Legislature issued four more subpoenas requesting that top officials testify before its Bridgegate investigative committee.
The committee asked for testimony from Christie's spokesman Michael Drewniak as well as Christina Renna, a staffer who worked under Bridget Kelly. Kelly is the deputy chief of staff who penned the email "time for traffic problems in Fort Lee."
The committee also recalled Port Authority Executive Director Patrick Foye and a member of the agency's board, William "Pat" Schuber. The hearings are scheduled for early May.
"With these subpoenas for testimony, the joint committee is moving to a key stage of its investigation into how this abuse of government power and threat to public safety occurred," said a joint statement by Sen. Loretta Weinberg and Assemblyman John Wisniewski. "And the four people we've called to testify can begin providing insight into the troubling environment that allowed something as concerning as these lane closings to happen."