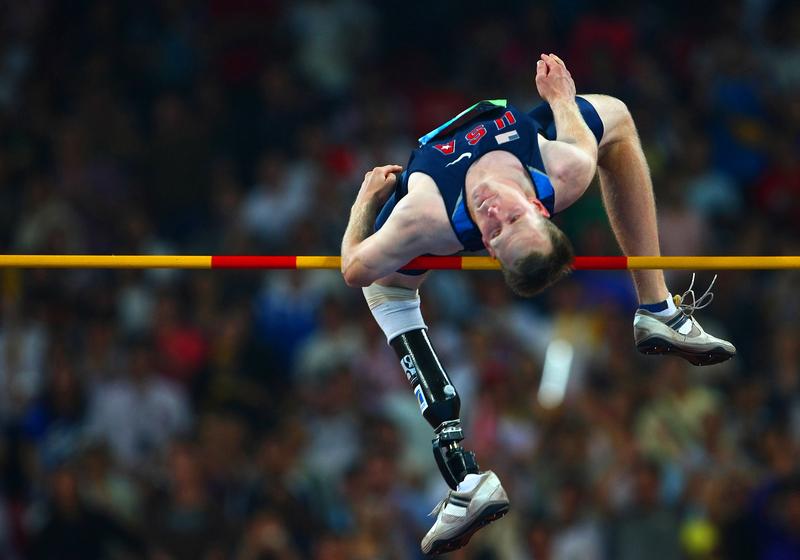 The 2014 Paralympic Winter Games begin Friday in Sochi, with athletes representing more than 45 nations. Though the United States is not sending a presidential delegation, 80 American athletes will still compete in five different events. Dr. Ian Brittain is the author of "The Paralympic Games Explained," and a research fellow at Coventry University, who has long studied the history and evolution of the Paralympics. 
The first organized games for disabled athletes took place in 1948 and were known then as the International Wheelchair Games. As Dr. Brittain explains, since that time, the games for disabled athletes have greatly evolved, in both the level of athleticism and media coverage.
"The Paralympic movement in general actually grew out of the rehabilitation of second World War victims of conflict, mainly soldiers but some civilians as well," Dr. Brittain says. "Prior to that, most of [the athletes] had just been left lying in beds, with no expectations that they would live, let alone live productive lives." 
At the time, there was greater focus on rehabilitation and recreation, but today the games are as elite in the sporting world as the traditional Olympics. 
"The athletes train just as had, they are just as determined to win medals, they are just as proud to represent their country at the Paralympic Games as the Olympians are," Dr. Brittain adds. 
And as these athletes compete over the next 10 days in Sochi, the public will undoubtedly observe the highest levels of athleticism, records being broken, and the human body being pushed to the limits. But what sets the truly great and record setting apart from the rest of their incredibly in-shape pack? What does it take to set world record free dives or literally jump a skateboard over the Great Wall of China?
Journalist Steven Kotler, author of "The Rise of Superman: Decoding the Science of Ultimate Human Performance," looked at the neurological effects of what is called flow, otherwise defined as the "optimal state of consciousness where we feel our best and perform our best." Kotler discusses the science behind this mental state.