History of Modern American Dance in One Evening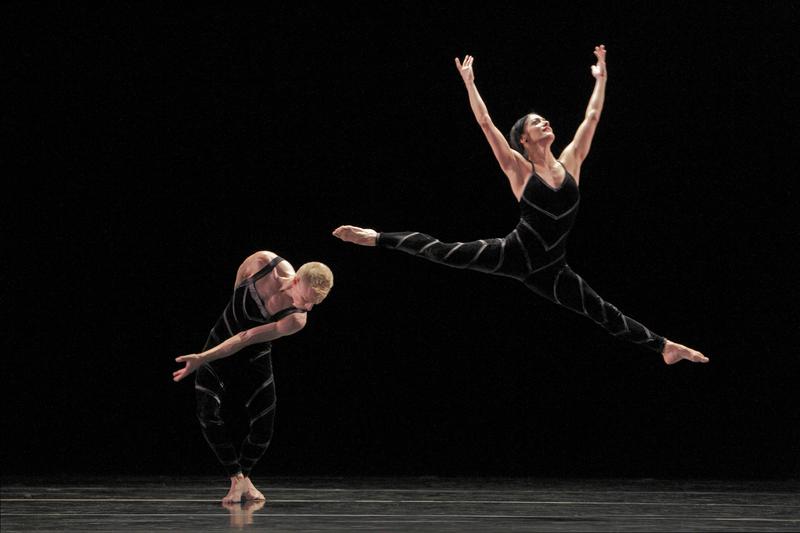 This month two New York-based choreographers are presenting works that will give audiences unique opportunities to experience dance and music.
At Lincoln Center, Paul Taylor returns for a nearly three-week residency that features a world premiere of "Ports of Call" and a New York premiere of "Open Door." There will also be performances of 14 works he's created over the years. Also on the program is the New York premiere of "Continuum" by Lila York and works by Doug Elkins and Larry Keigwin.
On Sunday, March 19, Taylor is devoting the evening to icons of American modern dance with works by Martha Graham ("Diversion of Angels"), Merce Cunningham ("Summerspace," performed by France's Lyon Opera Ballet), and Paul Taylor ("Promethean Fire").
"In the last few years, he's been trying to use his company as a kind of repository of American modern dance, and this is a perfect example," dance writer Marina Harss tells WNYC's Richard Hake.  "There's really no record that I've heard of of these three choreographers' work being shown on a single evening."
(Click on "Listen" to hear the entire conversation.)
Over at BAM, choreographer Mark Morris will pick up the baton to lead the orchestra in two opera ballets he also directed: a New York premiere of "Curlew River" by Benjamin Britten performed by an all-male cast about madness and despair, along with "Dido and Aeneas" by Henry Purcell and first choreographed by Morris in 1989. This opera features mezzo-soprano Stephanie Blythe singing as Dido and the Sorceress with Laurel Lynch dancing in those roles.
"The thing about Mark Morris is he is always trying to make the musical experience  as spontaneous and as real as possible," said Harss.
Paul Taylor American Modern Dance Company
Through March 26 at Lincoln Center
Icons: Graham, Cunningham, Taylor
March 19, 2017
"Diversion of Angels"
"Summerspace" (Lyon Opera Ballet)
"Promethean Fire"
Mark Morris: Two Operas An Evening of Britten and Purcell
Through March 18 at BAM Howard Gilman Opera House
"Curlew River" New York Premiere — By Benjamin Britten
Directed by Mark Morris
"Dido and Aeneas" — By Henry Purcell
Choreography by Mark Morris, Conducted by Mark Morris