The Takeaway
The History and Practice of Immigration Detention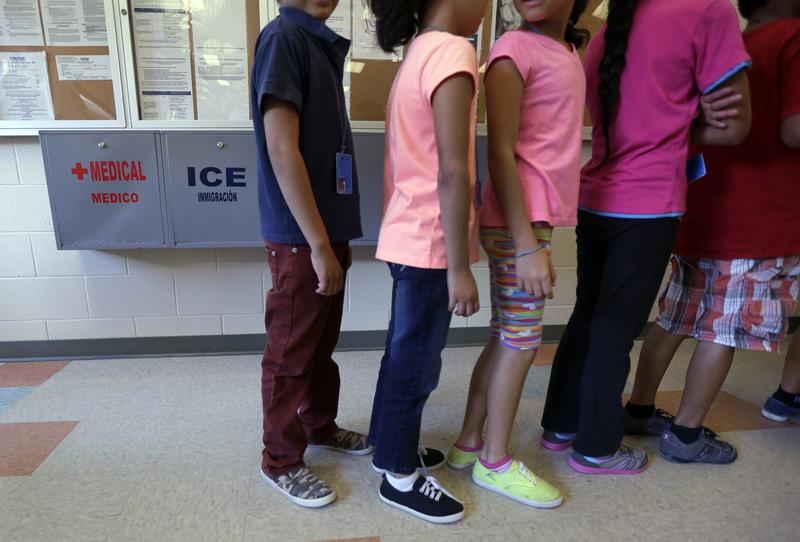 Over the past few months, The Takeaway has featured a number of discussions and investigations into how immigrant communities and undocumented immigrants are responding to the new administration. News of raids in immigrant communities, the fate of DACA, and who can be deported for what offenses have all been questions we've been trying to answer. 
But often overlooked is the intermediary step: immigration detention, where people who are picked up by immigration and customs enforcement are held, and then either subsequently released or deported. And their stay isn't short — people wait months, and even years in these facilities, often without legal representation and connection to the outside world. On any given day, approximately 34,000 people are held in federally and privately run ICE facilities.
This week, The Takeaway will examine three aspects of immigration detention, as part of ongoing coverage. We'll hear from people currently inside facilities, and get a sense of what healthcare is like. But we'll begin with a look at how the idea of immigration detention was born in the mid-20th century, and how in the last decade it evolved into one of the largest growing areas of the U.S. prison system.
Jackie Stevens is a professor and the director of Northwestern University's Deportation Research Clinic, and she says that the thought of holding immigrants was not even an option for most of the 20th century.