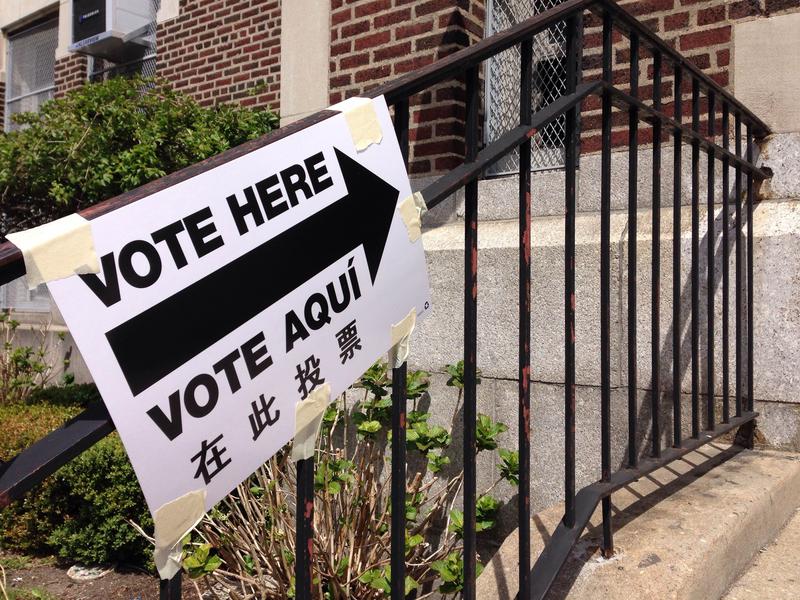 A WNYC analysis of the illegal purging of 120,000 voters from the rolls just before the New York primary has found that it disproportionately affected Hispanic voters.
WNYC's City Hall reporter Brigid Bergin, who first broke the story, along with WNYC's Senior Editor for Data News John Keefe discuss their investigation which found that Hispanic voters in District 7 were hit hardest by the purge. WNYC reporter Robert Lewis also discuses the arrests of three NYPD commanders who face corruption charges announced by U.S. attorney Preet Bharara.  
The city's Board of Election has consistently said the voter purge was an accident, but Bergin said intent isn't considered in voting laws. 
"Regardless or not if this was an intentional purge targeting this group, under the Voting Rights Act intent doesn't matter," she said. "It's the impact, and the impact is indisputable." 
Brooklyn voter purge hit Hispanic voters harder. Analysis by @brigidbergin & @datanews. https://t.co/vzzt1x5nTR pic.twitter.com/R0ED8RHYd4

— John Keefe (@jkeefe) June 21, 2016