The Hilliard Ensemble Live at Temple of Dendur on Wed., Jan. 22, 7PM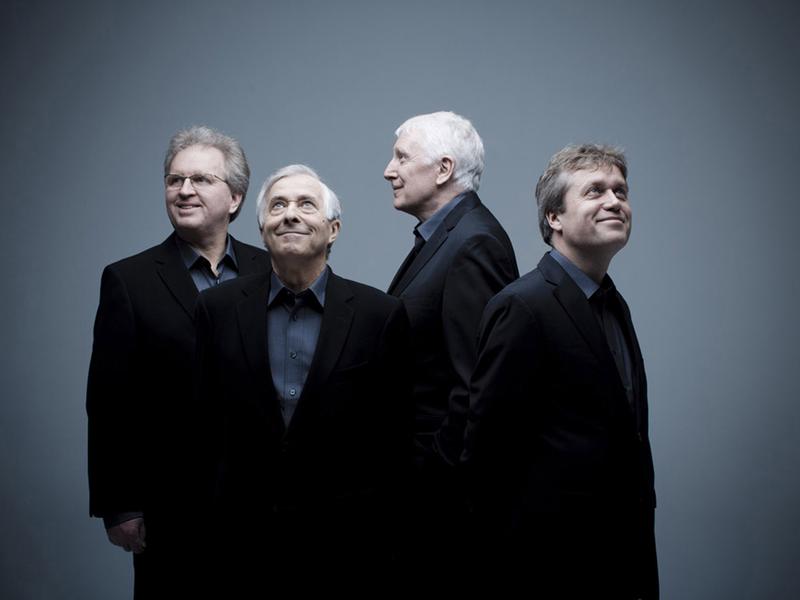 On Wednesday, January 22, at 7:00 p.m., hear one of the world's finest vocal chamber groups, the Hilliard Ensemble, as part of the New Sounds Live concert series. Founded in 1974 and named after the British miniaturist painter Nicholas Hilliard, this all-male band of British a cappella singers – a countertenor, two tenors, baritone or bass - has cut a distinct path in the fields of both old and new music.
The Hilliards may have come together initially to sing medieval and renaissance music, but works by living composers have featured in their programs since the start.  For this concert, they offer a program of music by Arvo Pärt, Alexander Raskatov, Vache Sharafyan and others. This appearance at The Temple of Dendur is part of the Hilliards' farewell tour, as the group will be disbanding in 2014, after 40 years together.
This performance will be recorded for later broadcast on WNYC, and streamed live by Q2 Music at q2music.org.
The Hilliard Ensemble's latest album, "Il Cor Tristo," is an inspired showcase of both early and new music. At its heart is a work commissioned by the ensemble from British composer Roger Marsh: "Il Cor Tristo," a setting of cantos 32 and 33 from Dante's Inferno, which presents Renaissance techniques with modern trimmings. Marsh's three-part work frames madrigals by 16th century composers Bernardo Pisano (1490-1548) and Jacques Arcadelt (c 1507-1568). This record might not be their swan song, so to speak, as ECM Records has promised more releases to come in 2014.