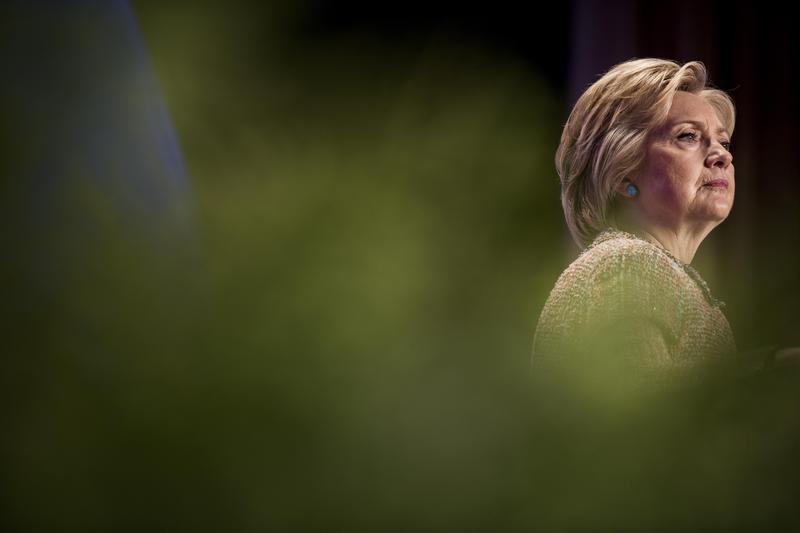 Hillary Clinton made history Tuesday when she officially became the country's first woman nominee for president for a major party. But she's going to have to fight to win the hearts (or at least votes) of Bernie Sanders supporters and defeat Republican presidential candidate Donald Trump if she wants to break the ultimate glass ceiling and become President.
There is one race, though, she's is winning: campaign donations. And it's the securities and investment sector that's her biggest contributor.
So far, Wall Street's donated more than $41 million to her campaign and the super PACs that support her, according to the Center for Responsive Politics. This far surpasses what's been given to Trump, who's received a little more than $100,000. 
It's a big change from 2012, when big banks showered Republican candidate Mitt Romney with campaign donations.
This has left many to wonder if Clinton is Wall Street's sweetheart, or if it has reluctantly embraced her because she's, well, not Trump.
This week on Money Talking, host Charlie Herman discusses how Clinton can manage receiving Wall Street's support and still make good on her promise to rein in the big banks with Sheelah Kolhatkar of The New Yorker and Joshua Green of Bloomberg Businessweek.
Music Playlist
Good Times

Artist: Podington Bear

Album: Upbeat