Hillary Clinton Hosts De Blasio Fundraiser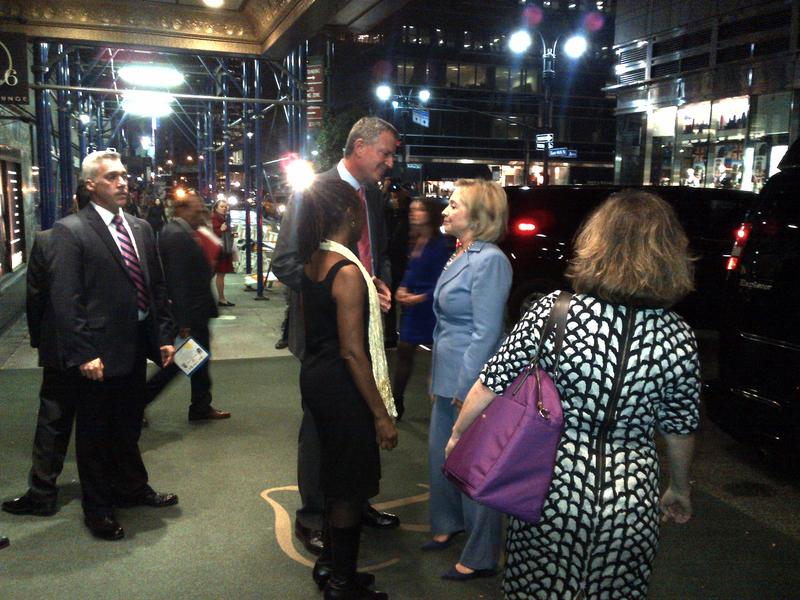 Bill de Blasio cashed in big with help from his old boss - Hillary Clinton. The former first lady, U.S. Senator, Secretary of State and possible 2016 presidential candidate hosted a fundraiser for de Blasio in midtown Manhattan Monday night in what was a politically important evening for both Democrats.
The de Blasio campaign said the event brought in more than $1 million just hours before a key fundraising deadline. It was also a chance for Clinton to appear before an audience of donors who could be key to her possible presidential bid in 2016.
The event itself was closed to press. But guests described big baskets of crudites, cocktails and speeches.
De Blasio said Clinton spoke to the guests about why she chose him to lead her U.S. Senate campaign, "and she paralleled that in a very touching way to the choice that New Yorkers have to make about their next mayor and what values you're looking for in a mayor."
After the event, Clinton did not stop for questions. She exited from the back of the Roosevelt Hotel, with staff and security detail leading her to a waiting black van. She paused briefly for cameras and to embrace both de Blasio and his wife Chirlane McCray. Her only audible parting words were, "Two weeks, two weeks," in a nod to the final days before the general election on November 5th.
Another potential 2016 presidential candidate was also in New York City Monday night, though not at de Blasio's fundraiser. Governor Andrew Cuomo was downtown at a benefit against gun violence.