An Event to Support Bronx Kids Sounds Like a 2016 Warmup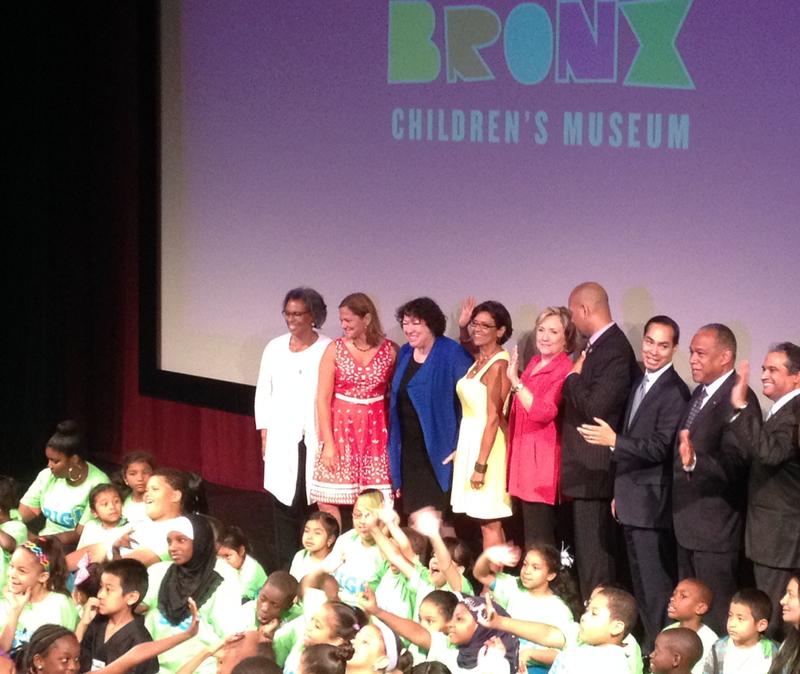 Billed as a day to "dream big," kids enrolled in a summer arts program got to sing and dance for the ultimate big dreamer — former Secretary of State and possible 2016 presidential candidate Hillary Clinton.
The former first lady was surrounded by prominent Latino elected leaders — Bronx Borough President Ruben Diaz and Council Speaker Melissa Mark Viverito — and looked primed to embark on a presidential campaign when she appeared at Lehman College on Friday. But she was there to support the Bronx Children's Museum's Dream Big summer arts program and she gave the third through eighth graders some words of encouragement.  
"We're glad that you were able to get up here and show us your talent, which we all enjoyed," Clinton said. "But keep that in mind as you go back to school and you start thinking about what you're going to do because those of us who are here are supporting you."
Also at the event was United State Supreme Court Justice and Bronx native Sonya Sotomayor. Sotomayor, a longtime supporter of the program, invited Clinton to the event, according to a museum board member.
With reports from the Associated Press.