The Takeaway
Analyzing the Clinton, Trump Foreign Policy Forum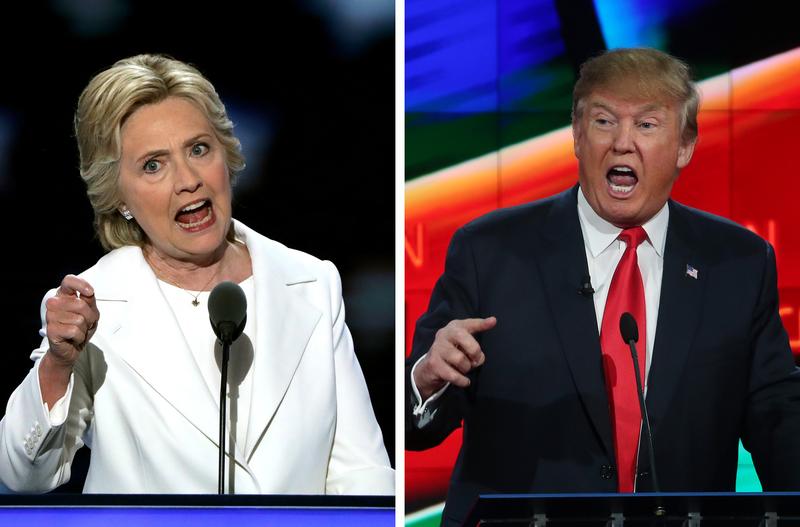 Click on the 'Listen' button above to hear this segment.
The U.S.S. Intrepid aircraft carrier saw action in The Philippines and Okinawa and during the Vietnam War, and the carrier spent seven months launching A-4 Skyhawks and A-2 Skyraiders loaded with bombs. 
The ship is now a floating museum in New York City, and last night, Donald Trump and Hillary Clinton boarded the vessel to outline their national security plans, though they didn't appear onstage together during the "candidate forum" hosted by NBC News.
There are complex challenges awaiting the next commander-in-chief: In the Middle East, civil wars, sectarian instability, and the rise of ISIS has displaced millions of people. In Asia, China is thwarting international law by building military bases in the South China Sea, and Russia is testing Europe along the border of Ukraine and the Baltic States.
The audience at last night's commander-in-chief forum, which was organized by the Iraq and Afghanistan Veterans of America, was comprised mostly of military service members and veterans. 
Takeaway Washington Correspondent Todd Zwillich, and Brigadier General Pete Dawkins, a retired veteran who served for 24 years in the U.S. Army, discuss the proposals laid out by Clinton and Trump.