Studio 360
Hilary Mantel's Henry VIII Is a Monster for All Seasons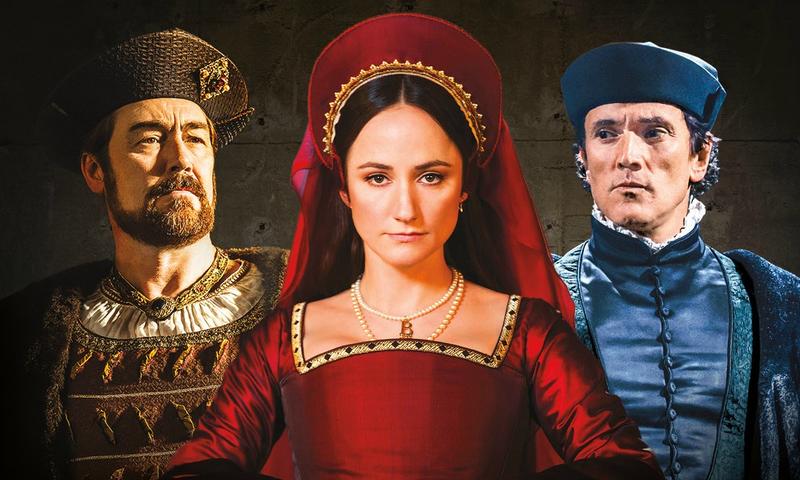 Over the years, our idea of Henry the VIII, both as a man and as a king, had been shaped by plays, movies, and TV shows. But now, the novelist Hilary Mantel has definitively revised it. In her novels Wolf Hall and Bring Up the Bodies, she focuses on a less well-known figure who's always been depicted as kind of a weasel: Thomas Cromwell. He was the son of a blacksmith who maneuvered his way to become Henry's right-hand man. The novels have been huge bestsellers, and they both won the Man Booker Prize, the big award for English-language fiction. Mantel is the first woman to win it twice. Now, the books have been adapted into a Masterpiece Theater miniseries on PBS and a two-part, five-and-a-half hour show on Broadway, both called Wolf Hall.
Mantel had been contemplating a book about Thomas Cromwell for 30 years, "and you wait for somebody else to do it, because it's so obvious," she tells Kurt Andersen. "It's the arc of Thomas Cromwell's story — a blacksmith's son to Earl of Essex," Mantel explains. "Poor boys, if they were clever and lucky, they could get on through the church. But Cromwell didn't do that. He didn't really climb the steps of the existing power structure. He just brought his own ladder and smashed it through the ceiling."
Hear Kurt's full interview with Mantel below.
Cromwell's low birth and his self-made rise to power, gave Mantel a way to look at Henry VIII from a more down-to-earth perspective. Her version of Henry is more sympathetic than the wife-killing tyrant we're familiar with. "I try not to judge my characters," Mantel says. "I ask my readers to walk a mile in their shoes, which is quite difficult when you're looking at a monarch like Henry, who seems such a distant figure. I try to see him through Cromwell's eyes." Still, she says, Henry's is "a uniquely English story. Nobody else has this monster king, of whom we are perversely proud."
Mantel has been deeply involved in the stage adaptations of her books. "I turned up as a kind of walking encyclopedia," she says, "and I got drawn into the project. I've reshaped the scripts for Broadway." The plays themselves are funnier than the books, and Mantel explains that's on purpose. "The books are witty. You smile, but in the theater that's not good enough. A line that lies on the page and makes the reader smile becomes laugh out loud funny when actors are animating it."
Mantel is currently working on the final book in the Cromwell trilogy. Working with the actors in the play has given her insights into the characters that have helped shape the third book, she says. "What they give me, consciously in discussion or subconsciously in performance, the two projects are running very happily beside each other." But although she's been living with Thomas Cromwell non-stop for so long, Mantel isn't tired of him yet. "I'm more fascinated by him than ever I was. I still can't add him up. I suspect he'll elude me at the last, and as soon as his head's off he'll get up and put it back on again."
Bonus Track: Kurt's extended conversation with Hilary Mantel
Music Playlist
Rowland, or Lord Willoughby's Welcome Home

Artist: Patrick Ayrton

Album: William Byrd Keyboard Works

Label: Globe