Highs, Lows And In Betweens Of The First Clinton-Trump Debate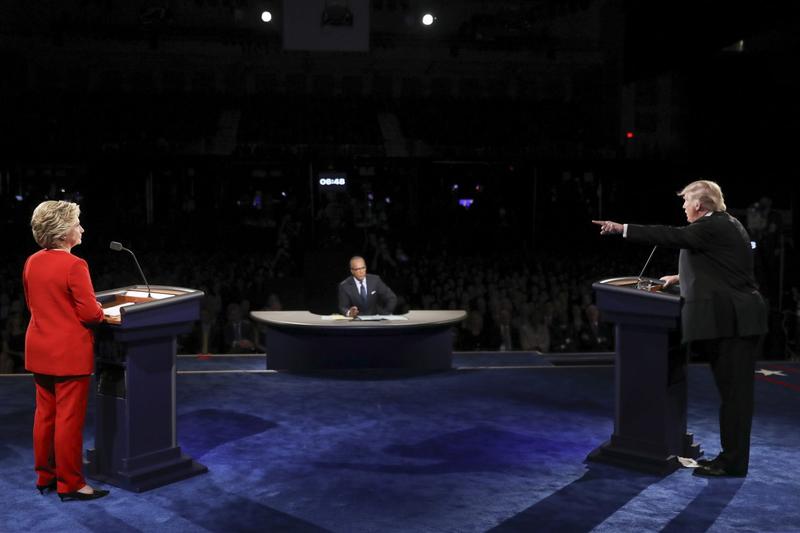 Last night, Donald Trump and Hillary Clinton took the stage at Hofstra University in New York to debate issues of national security, the economy, foreign policy and more.
Here & Now's Robin Young and Jeremy Hobson speak with ABC News's Rick Klein and Radio Iowa's O. Kay Henderson about the debate's highs, lows and everything in between — from each candidate's tone to the facts they claimed as true to the policies they laid out.
Guests
O. Kay Henderson, news director at Radio Iowa. She tweets @okayhenderson.
Rick Klein, political director at ABC News. He tweets @RickKlein.
Copyright 2016 NPR. To see more, visit http://www.npr.org/.