As High School Senior Is Laid to Rest, Questions Swirl About His Violent Death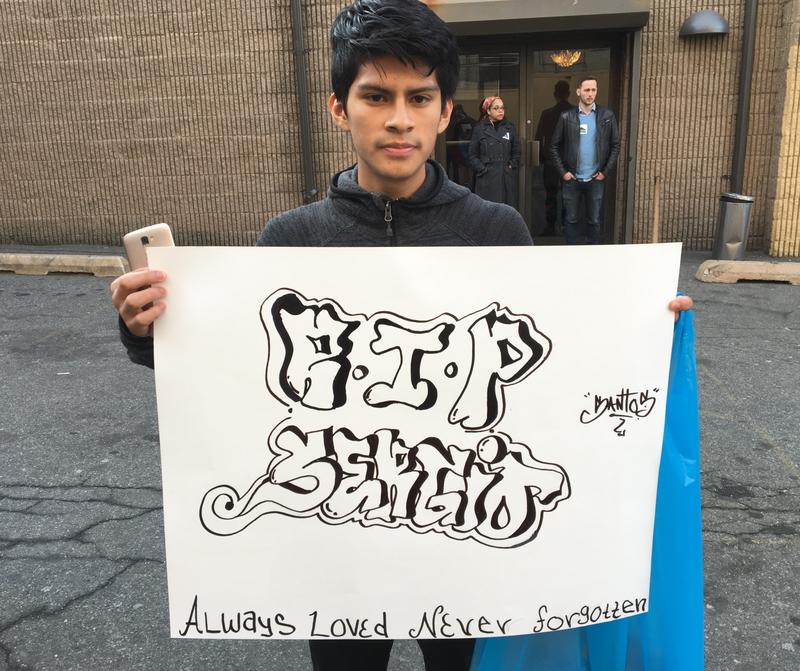 As they gathered yesterday Wednesday for the funeral of Sergio Reyes, family and friends struggled to make sense of the death of the 18-year-old Bushwick resident. 
Near the foot of the Williamsburg Bridge in Brooklyn, loved ones shuffled into Ortiz Funeral Home, most of them staring straight ahead and trying to avoid reporters. As a cluster of Reyes' classmates approached the entrance, a few peeled off to share some memories.
"We'd always see him during lunchtime going to teachers to make up his work," said Luis Mendoza, a fellow senior at Leadership and Public Service High School in Lower Manhattan. "He was quiet, but once you got to know him, he talked more and more."
In the final hour of his life last Saturday night, Reyes allegedly held up a neighborhood grocery store with a pellet gun — and then died in a hail of bullets after confronting police. 
"Shocked" is the word Mendoza and other used the most to describe Reyes' death and circumstances leading up to it. They said they just can't imagine where it came from.
"What he did is wrong, I'm not condoning what he did, but I find it excessive that he was shot 14 times, like he was a crazy criminal shooting everyone," Mendoza said.
Before the funeral, Reyes' father, Antonio Tlapanco, read a statement in Spanish. He said he understood that police need to do their job — but he didn't understand why they needed to shoot his son so many times.
Tlapanco and the community said they're awaiting the results of an investigation into the shooting. 
Tlapanco said his son was planning to go to college and study social work.
Among their group of seven friends, only Reyes had all his credits and had taken all his Regents exams already, according to classmate Uriel Santos. Santos said Reyes was a pretty straight arrow within the school community — but Santos said he and others were vaguely aware Reyes had other rougher friends outside school, too.
"Inside school, he was a happy person," Santos said. "We knew he had friends like those, but when he was with us, he never said anything about it. He never mentioned a gun. He never mentioned wanting to rob things."