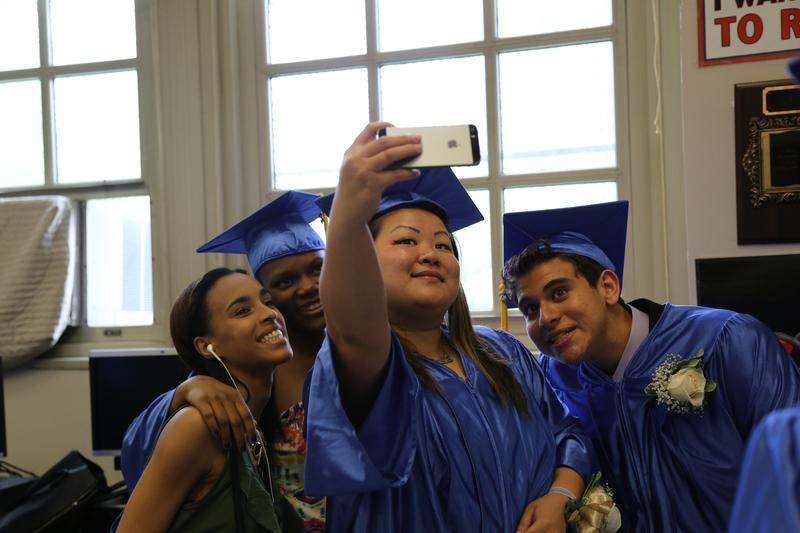 West Brooklyn Community High School schedules its graduation day at the last possible moment: the final day of school. That's because potential grads are working to earn every credit and pass state Regents exams in the final weeks of the school year. 
The road to a diploma for many West Brooklyn students was a long one, after transferring to the school because they needed another chance at earning a diploma. WNYC's SchoolBook has been reporting from the school all year as part of our Educating on the Edge series. 
Paula Dinh, who was featured in the series, graduated after six years of high school. She was one of a handful of students nominated to speak at the ceremony. She waited nervously before lining up to march in with her fellow graduates.
She delivered her speech with her counselor, Cristian Zapata, by her side. "I appreciate the harassment from staff and the encouragement for me to graduate," she said. 
Paula said that at one point she thought of leaving West Brooklyn to earn a high school equivalency diploma, but Zapata convinced her to stay and keep trying. 
Paula's mother attended her graduation ceremony. Paula is the eighth child out of 10; she was the first of her siblings to graduate from high school. 
Gloria Rosario, the school's principal, told students, "If the world knew you how I know you, you'd have the keys to the corner office."
Photos by Amy Pearl