SchoolBook
Tackling the High School Dropout Crisis, One Smoke Break at a Time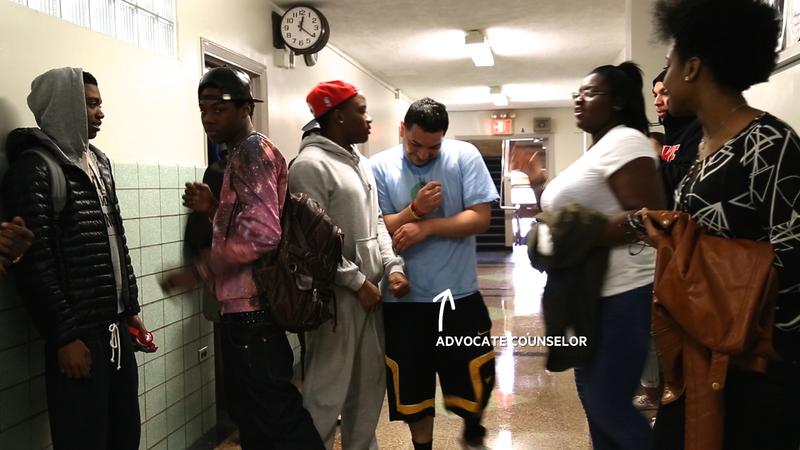 At his last high school, Michael Liu cut class for weeks at a time. He'd duck out to smoke a cigarette or hang out with friends and he'd never make it back into the school. What did the teachers have to say about his truancy?
"No one noticed," says Liu.
Now, the 18-year-old is getting a second chance at graduating some day. He's enrolled in West Brooklyn Community High School, a transfer school in the neighborhood of Borough Park. Here, a full-time staff of "advocate counselors" notices everything he and his fellow students do. Even though it's sometimes annoying, at least the monitoring is keeping him on the straight and narrow.
One afternoon, Liu left the school building for a cigarette. "In under 2 minutes, I got a call from my AC [advocate counselor] saying, 'Why are you outside?'" Liu said. "I did not see her or anything. I have no clue how but she knew. So I just came back. I think if she wasn't watching over me, I would have left school yesterday."
The advocate counselors are key members of the school which is run by the city in partnership with Good Shepherd Services, a social service agency focused on youth, families and education. They are usually the first faces the students see in the morning, the ones who call them when they aren't at school and follow up on their academic progress. Good Shepherd pays for the counselors who meet with students one-on-one at least twice a month and in weekly peer support groups. 
The series is part of American Graduate, a public media initiative addressing the dropout crisis, supported by the Corporation for Public Broadcasting.