Soundcheck
Higgins Waterproof Black Magic Band: Brooding And Groove-Driven Songs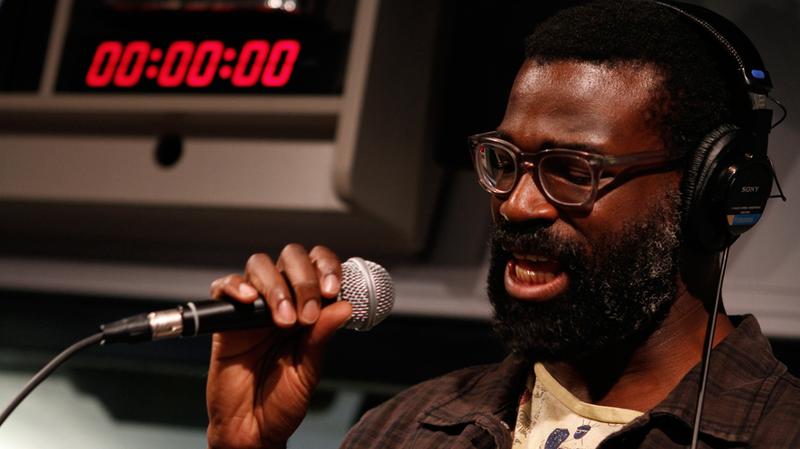 Late last year, TV On The Radio's Tunde Adebimpe and Brooklyn-based drummer Ryan Sawyer (Lone Wolf and Cub) unveiled a project called Higgins Waterproof Black Magic Band. The group, named for a brand of ink, just released its self-titled EP this week and preparing for a a month-long Sunday residency at Union Pool in Williamsburg. 
And while many will call this a side-project of Adebimpe, this is very much a band with brooding and groove-driven songs. Joined by guitarist Alex Holden (Big Numbers) and bassist Josh Werner (Lee "Scratch" Perry, CocoRosie), Adebimpe and Sawyer bring, uh, HiWaBlaMaBa to the Soundcheck studio for a live performance.
For more photos, visit Soundcheck's Tumblr page.
Set List:
"The Blast, The Bloom"
"Mad Lifeline"
"WPIC"