The Takeaway
Here's What's In President Trump's 'Skinny Budget'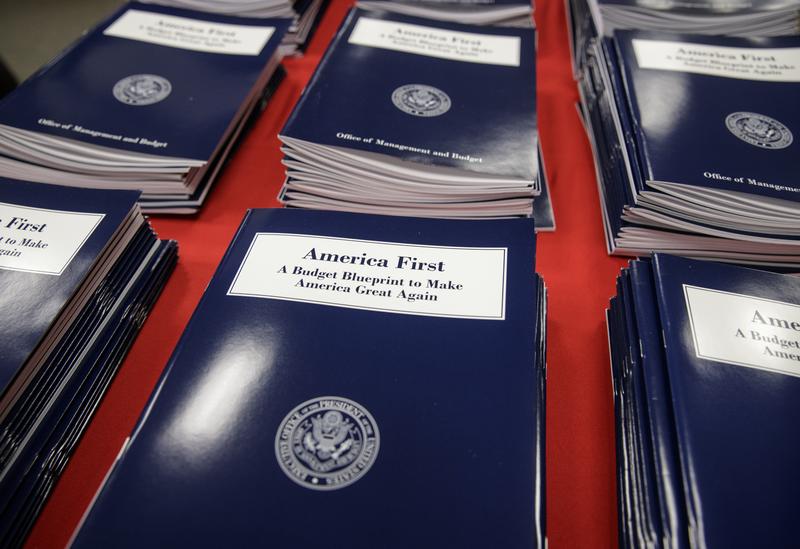 Click on the 'Listen' button above to hear this segment.
On Thursday, the White House released President Donald Trump's so-called "skinny budget" — a $1.1 trillion blueprint with total spending for each agency and department.
The president's outline for the budget doesn't address taxes or entitlement programs like Social Security or Medicare. It only addresses discretionary spending, which makes up one-third of all federal spending, and could be threatened by sequestration.
Trump's budget calls for an increase of $54 billion in military spending, which would be paid for by slashing non-defense programs, including a 31 percent cut to the Environmental Protection Agency's budget, a 28 percent cut of the State Department's budget, big cuts to the United Nations, and the arts.
Trump is also asking Congress for money to pay for a border wall between the U.S. and Mexico, and he's seeking funds to wage combat operations abroad.
Sharon Parrott, senior fellow and senior counselor at the Center on Budget and Policy Priorities, discusses who benefits and who gets hurt by Trump's upcoming budget.