Here's What to Watch for on Election Night in New York — And Elsewhere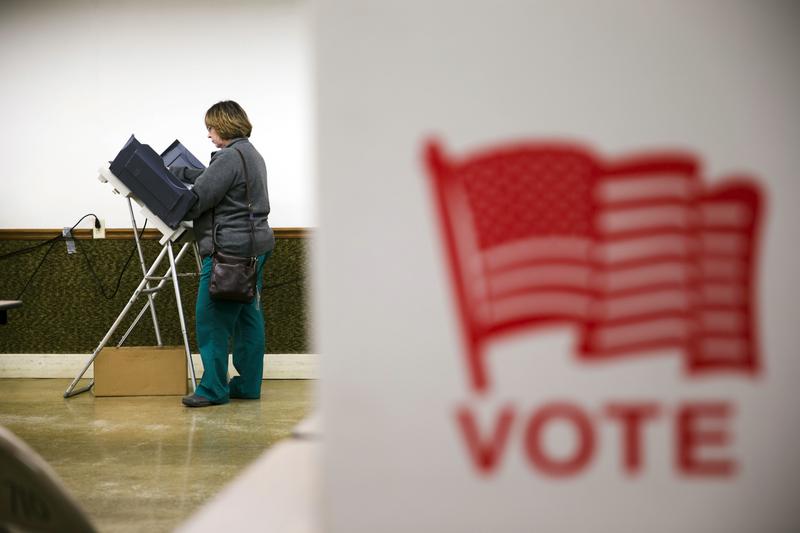 President:
There isn't much doubt that Democrat Hillary Clinton will carry New York City on Election Day — and probably New York state's 29 electoral votes as well. It's likely to be a similar story in New Jersey. 
Republican native son Donald Trump has boasted he could win the Empire State, with most of his support on Long Island, Staten Island and upstate.
But the math whizzes who feed polling data into their fancy formulas say Trump has never had a chance.
Instead, the presidential race is most likely to be determined in a handful of East Coast battlegrounds: Florida, Pennsylvania and North Carolina. Polls close in all three states by 8 p.m. eastern time.
If Clinton wins all three, analysts say the race is just about over. If not — Ohio and Nevada are the next battlegrounds. Polls close in Ohio at 7:30 p.m. eastern, and Nevada at 10 p.m. eastern.
We'll update this post with results from around New York City. And while we're waiting on national results, here's what to keep an eye on in Congressional and local races:
U.S. Senate:
New York Democratic Senator Chuck Schumer is expected to win reelection by a wide margin over Republican Wendy Long. The drama will be whether Democrats retake control of the chamber.
If so, Schumer is slated to become the next majority leader, and one of the most powerful people in Washington. If not, he will lead the Democratic minority.
Democrats will need to pick up four seats if Clinton wins the White House and five seats if Trump does. Republicans are defending seats in seven states: New Hampshire, North Carolina, Florida, Wisconsin, Indiana, Illinois and Missouri. Minority Leader Harry Reid is retiring, and Democrats are trying to hold on to his Nevada seat.
U.S. House of Representatives:
In the House of Representatives, Democrats need to pick up 30 seats to take control of the House. Experts say that's unlikely, as polls show Republican candidates around the country are consistently more popular with voters than Trump.
New York and New Jersey have a handful of very close races that have drawn national attention. In New York, the retirement of two Republicans has meant fierce battles for the open seats.
New York's 19th Congressional District covers 11 counties stretching from the Vermont border to the Pennsylvania border and includes the Hudson Valley and Catskills. The race pits two former gubernatorial candidates against each other.
Democrat Zephyr Teachout is a Fordham law professor and has strong support from the Bernie Sanders wing of the Democratic Party. Teachout wants to end corporate influence over government and pledges to protect the district's small businesses and natural resources.
Republican John Faso served in the State Assembly and has twice run for statewide office. He's worried jobs — and residents — are leaving the district and wants to lower taxes.
NY-22 is also a toss-up after the retirement of Republican Richard Hanna. The upstate district includes Utica, Cortland and Binghamton. Republican State Assemblywoman Claudia Tenney is taking on Democratic Broome County legislator Kim Myers and third party candidate Martin Babinec.
New Jersey's 5th Congressional race may be the nastiest in the country, with Republican Rep. Scott Garrett and Democratic challenger Josh Gottheimer trading accusations over the past few weeks.
Garrett has won seven terms to Congress, but has lost the support of big donors after he reportedly told House Republicans he wouldn't support gay candidates last year. Gottheimer used to write speeches for Bill Clinton and has worked for the Federal Communications Commission, Ford and Microsoft.
Like NY-19, the North Jersey race has drawn millions in outside spending.
Two Long Island races are also competitive. NY-3 includes the north shore of Long Island from Queens to Suffolk counties. Democrat Steve Israel is retiring. Former Nassau County executive Tom Suozzi, a Democrat, is going up against Republican State Senator Jack Martins to replace Israel. On the eastern end of Long Island, first-term Republican Rep. Lee Zeldin is seeking reelection against Democrat Anna Throne-Holst.
And if Tuesday is going to be a rout for Democrats, keep an eye on these races: Barbara Comstock in Northern Virginia; John Mica, David Jolly and Carlos Curbelo in Florida; Darrell Issa in Southern California and the open district that includes Santa Barbara. Democrats will need to sweep to have a chance at retaking the House.
New York State Senate:
Every seat in the New York State Legislature is up for election. That's 63 Senate seats and 150 seats in the Assembly. But it's the Senate that will be the focus as the polls close.
The Senate has been run by the GOP for all but two of the last 50 years, but the Democrats believe several conditions — including the unpredictable effect of having Donald Trump at the top of the ticket — have improved their chances of flipping the chamber to Democrat control.
To do it, they've targeted five key races in Long Island. That includes the race for the 7th district Senate seat being vacated by Jack Martins, who is running for Congress, and the 9th district seat held by Democrat Todd Kaminsky. That seat was held by former Senate Majority Leader Dean Skelos, a Republican. Skelos lost the seat after he was convicted of federal corruption charges. Kaminsky won it in a special election in April.
One of the most watched races is in the 5th Senate District, where long-time incumbent Carl Marcellino is facing a challenge from Democrat James Gaughran. Newsday, the Long Island newspaper, endorsed Gaughran, saying Marcellino did not have new ideas for ethics reform.
Technically, the Senate Democrats already have a majority. Thirty-two of the 63 members are Democrats. But they do not have control because five of those Democrats have formed a coalition called the Independent Democratic Conference that votes with the GOP. A sixth Democrat is not part of that coalition but he always votes with the GOP members.
Those non-traditional alliances makes it difficult to determine how many seats the Democrats need to win to overcome the GOP's control — with or without the independent caucus.