Refugee Camps and Matchboxes: Art from the Arab World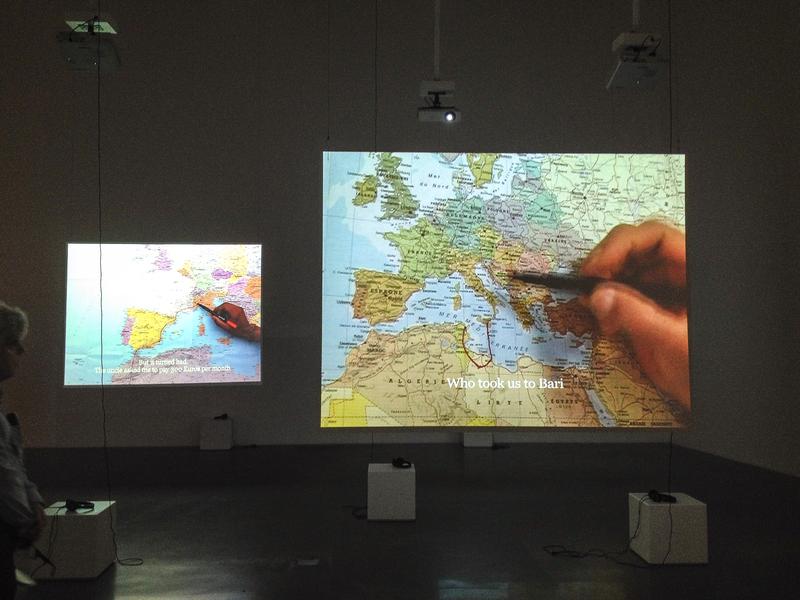 The New Museum is presenting the first museum-wide exhibition in New York City to feature contemporary art from and about the Arab world.
Here and Elsewhere brings together 45 contemporary Arab artists from over 15 countries. Their work ranges from the overtly political, like Iraqi artist Adel Abidin's music videos of songs commissioned by Saddam Hussein, a manuscript of poetry by Lebanese artist Etel Adnan titled "Arab Apocalypse," to personal works such as a twenty-year collection of painted matchboxes by Syrian artist Mohamed Larbi Rahali.
Massimiliano Gioni, director of exhibitions at the New Museum, said one issue the show has faced is whether or not there is such a thing as Arab contemporary art. So they decide to focus on personal documentary and individual voices.
Art critic Deborah Solomon thinks the exhibit is relevant, but too broad. "The idea of doing a show about the art of the Arab world is roughly like saying why don't we do a show about the art of the white world". Despite that, she says "there are pockets of blazing interest in the show."
One of which, Solomon says, is the Palestinian portion of the exhibit. "Looking at the work you do feel a sense of boundaries, whether the invisible lines of the map, or the real barriers of security checkpoints and barbed wire define life for Palestinians," she said.
A feeling that was intensified when artist Khaled Jarrar, who was scheduled to attend a public art talk at the museum on Wednesday, was restrained from leaving the Palestinian territories and attended the discussion via Skype.