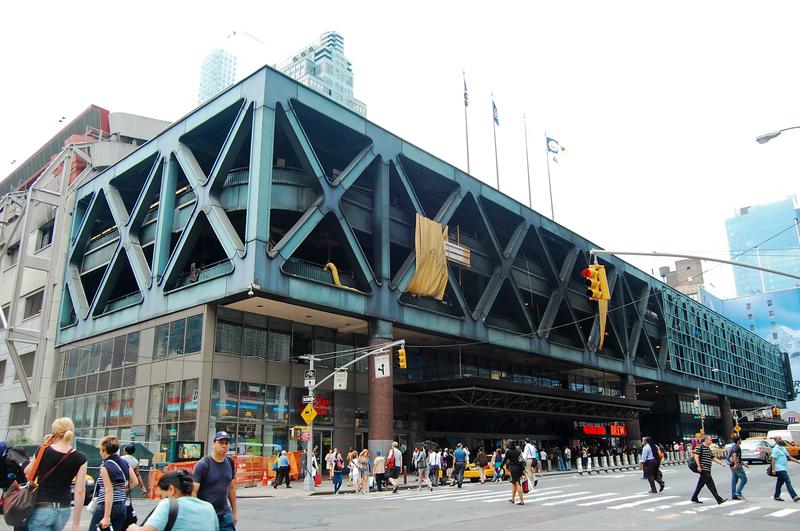 More than 8,000 buses cross the Hudson every weekday, bringing New Jersey commuters into Manhattan. But once buses get in to the city, there's no place for them to park -- so many just turn around again.
"They're returning empty back to New Jersey, and then returning back in the peak evening commute empty again. So they're actually taking up physical road space, because there's no place for them to stay," said Veronica Vanterpool, executive director of the Tri-State Transportation Campaign. The inefficient round trip is "contributing to wear and tear on our roadways, and then adding to congestion," she said.
Other buses linger in increasingly residential area around the Port Authority Bus Terminal. 
"This neighborhood is overwhelmed by buses. There are about 3,000 buses in our streets at every point of time, and especially at peak hours," said Christine Berthet, chair of Community Board 4. The community has the third-highest level of asthma hospitalization in Manhattan, she added, gesturing to a kindergarten across from the bus terminal. "It really is a crisis."
Advocates like Berthet say this system worsens traffic congestion and pollution. They want the Port Authority to spend $400 million to build a parking garage, at a site called Galvin Plaza on the far west side, above an entrance to the Lincoln Tunnel. The Authority says it has applied for federal funding for the project, but won't know the outcome until later this year. If the money does come through, changes won't happen overnight. Andrew Lynn, director of planning and regional development at the Port Authority, said the earliest the garage could be built is 2020.