SchoolBook
Heated Effort to Rezone Upper West Side Schools Rolls On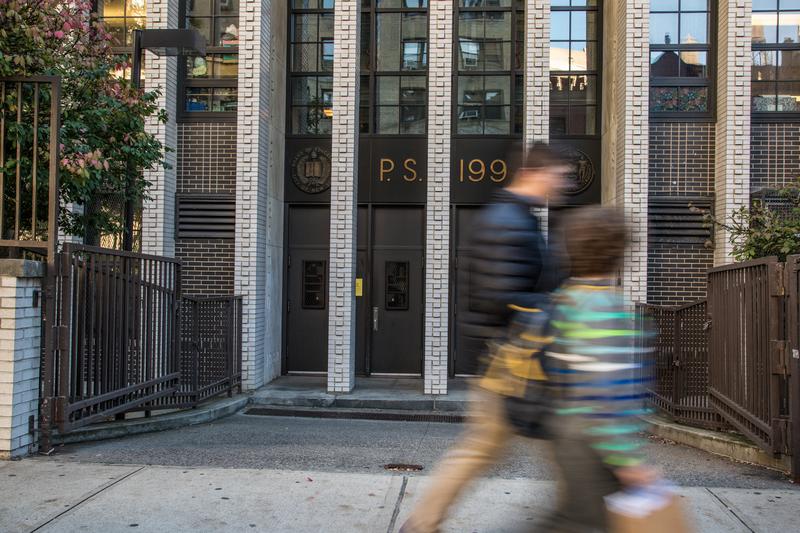 There is still no official plan for rezoning almost a dozen schools on the Upper West Side of Manhattan. Community leaders hoped one would come as soon as this week, with a vote on the proposal to follow as soon as Nov. 9. But after seeing three draft scenarios, plus a version crafted by District 3's own Community Education Council, families are still waiting. 
Meanwhile, emotions are running high. Department of Education planners are trying to address issues of overcrowding; they also must create a zone for a new school building opening next fall — a building families and elected officials in the district have long pushed for.
In addition, education officials said they new zone lines would "promote diversity," as they call it, at schools that currently are separated by wide racial and socio-economic gaps but exist in close proximity.
Kimberly Watkins, who chairs the Community Education Council's zoning committee, said the process has been all-consuming.  
"I never began to count emails knowing full well that there would be thousands of them," she said.
Indeed, she reads hundreds of emails each day from parents in response to the rezoning. Then there are public meetings, and parent-teacher association meetings. Still, many parents who object to changes said there hasn't been enough of a dialogue. The one-way communication of speaking in two-minute increments at public hearings was not helpful, they said.
With such sensitive issues at play, education officials must do more to explain their goals and why the lines they created would achieve them, said Brian Byrd, a parent at P.S. 452 and the vice-president of community affairs for the school's PTA. 
"As I put it, it's not a 'How can we collaborate and work as partners on this?'" said Byrd. "It's more a 'This is what's been decided and this is what you're going to be doing."
City education officials have been holding small "stakeholder" meetings with different communities. Byrd said he believes these meetings came too late in the process, given that the city wants to pass a rezoning plan this month in time for a kindergarten application process that begins in December.
This rezoning has actually been two years in the making. The city dropped an initial proposal last year. But talks of how to rezone and better integrate the schools got underway last year, said Watkins. Now the Community Education Council is ready to move forward. 
"We have 10 of 11 members on the council ready to pass a very difficult proposal, and take the heat for it," she said. 
The new school zones would affect new students and would apply to the upcoming pre-k and kindergarten application periods. Rising pre-k and kindergarten students with older siblings at the previous zoned school would still receive priority in admissions.
Click the audio player to hear the full story.