The Takeaway
Heat of The Moment: Everyday Life on a Changing Planet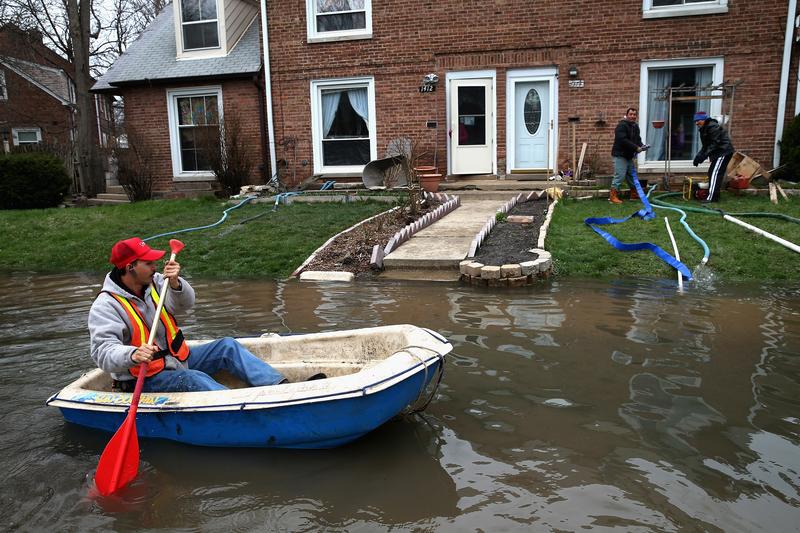 Click on the audio player above to hear this interview.
At the end of November, political leaders, scientists, and policy wonks will gather in Paris to talk about climate change. But beyond the policy, the posturing, and the dense terminology, climate change is fundamentally a human experience. It's something that affects real people, and a process that will eventually affect the life of every single person on this planet.
So as leaders get ready to talk to each other, we've decided to get real people—neighbors, friends, and families—together to talk with one another. It's a project that's being produced in collaboration with WBEZ's Heat of the Moment project.
Today's conversation is between two people who are thinking deeply about how to prepare their communities for the disasters we expect with climate change.
General Russel Honore oversaw the evacuation of New Orleans following Hurricane Katrina. That experience made him realize that the government won't always get to people in time.
Gen. Honore's realization is especially true for vulnerable communities. A decade after Katrina, he spends his time traveling around the country training people to be first responders for themselves and their neighbors.
One person who heard the general's message is Brad Redrick. He lives on the South Side of Chicago—an area that is predicted to face more intense rain events and floods.
Brad thinks his community is exactly the kind that might be left behind, as climate change causes more natural disasters. So he's been working to create a network of people in his neighborhood who can help support—or even save—each other.
What you'll learn from this segment:
How everyday people are working to create networks of climate change responders.
What a robust disaster plan actually looks like. 
What we can learn about climate change and disaster response from events like Hurricane Katrina.