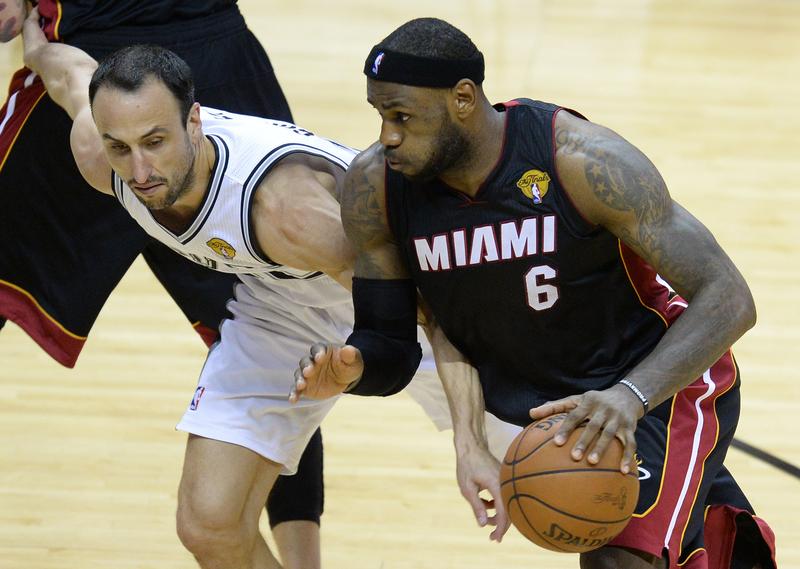 There was a steamy start to the NBA finals Thursday night when the air-conditioning system failed in San Antonio's AT&T Arena.
Between the sweat and leg cramps, the San Antonio Spurs managed to overtake the Miami Heat in a 110 to 95 win.
Lebron James took out his frustration with his detractors—and faulty air conditioners—on the court last night, scoring 35 points to deliver a win for Miami over San Antonio in Game 2 of the finals.
The series is now tied up, but there's plenty of time left for anything to happen. Two superfans, Jordan Melnick from WLRN in Miami and Giovanna Carrola from KSTX in San Antonio, tell us why their team will win.