In the Heart of Times Square, A Love Note for Immigrants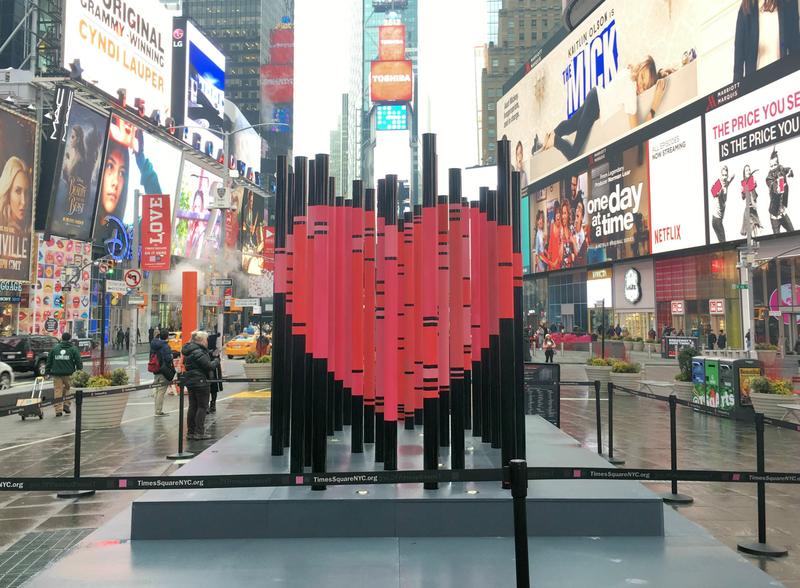 A temporary public art piece in Times Square is sending a message to New York City's many immigrants: "We Were Strangers Once Too." 
That's the title of the installation, on view until March 5, 2017.
From most angles, it looks like a jumble of black and pink steel rods. But if you stand in exactly the right spot — marked with a pink heart on the ground — the pink blotches align to form a heart.
And those pink bars have meaning. Each one represents the number of immigrants from another country, now living in New York City. It's based on the most recent data from the American Community Survey.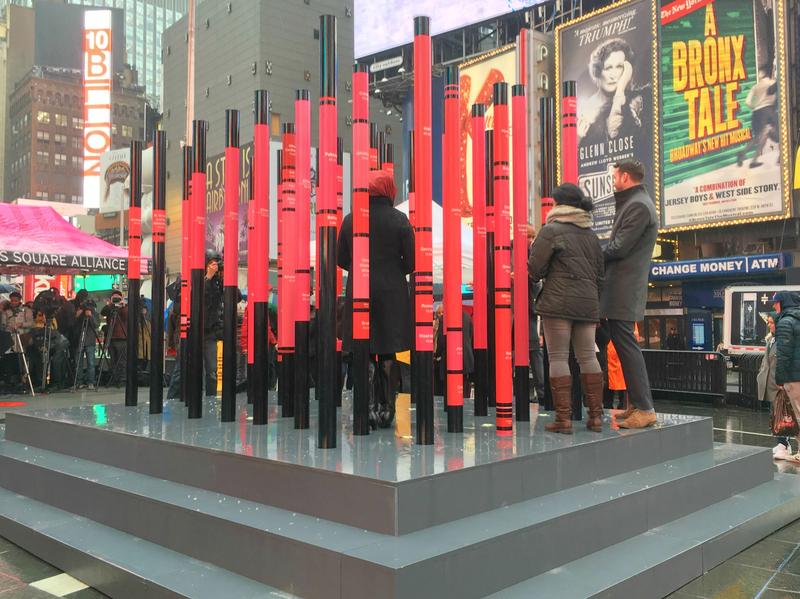 Out of the 8.4 million people living in New York City, 3.2 million were born abroad, the largest foreign-born population of any city in the world.
The piece was conceptualized and created by the Office for Creative Research in Brooklyn. Founder Jerr Thorp, a Canadian immigrant himself, says they decided to use the data set on immigrants on November 9th — the day after the election.
Thorp says standing on "the spot" to get the full effect of the heart was an important design detail, but he encourages everyone to explore the sculpture up close as well.
"I think anybody can get in this sculpture and find themselves in it."