SchoolBook
The Heart-Racing Scramble That Is Applying to Pre-K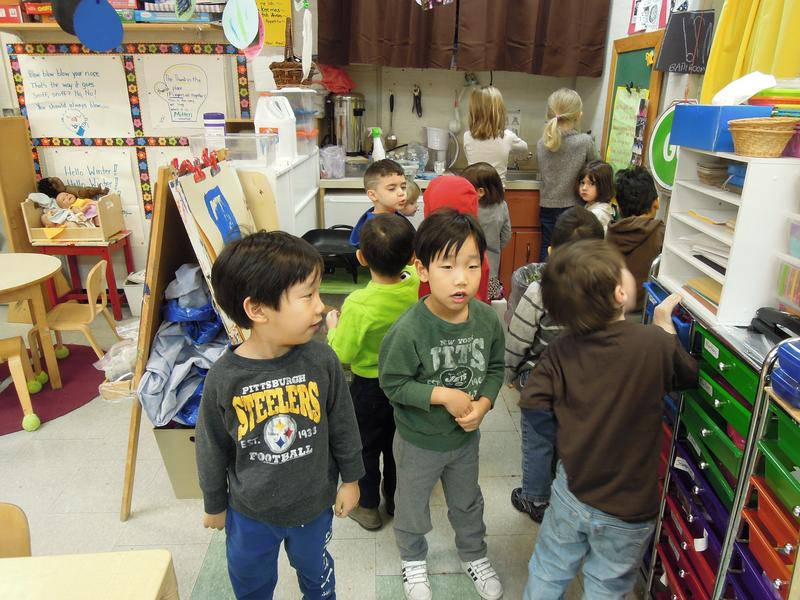 Parents of rising pre-kindergarteners, children born in 2010, are beginning their season of school tours, rapid note-taking, persistent question-asking and mind-bending strategizing as they try to figure out which pre-k program would be a good fit for their child — or at least where they might find an open seat.
In neighborhoods like Boerum Hill, Brooklyn, saturated with young families, competition for pre-k at neighborhood schools is fierce.
"This neighborhood blew up with kids five years ago and now it's mostly sibling spots," said Jenna Sternbach, alluding to a policy that gives siblings priority in the pre-k lottery. 
Sternbach said she was overjoyed when her daughter won a pre-k seat at P.S. 261 Philip Livingston this year.
"I was literally like jumping up and down screaming because I could not believe it," she said. "I felt like we really won the lottery."
The Department of Education currently offers about 16,000 full-day pre-k seats in public schools. Another nearly 4,000 full-day seats are offered by community-based organizations. Parents can also apply to half-day programs.
Parents can rank up to 12 schools on their pre-k application. The D.O.E. makes initial placements. After that, parents must contact individual schools to get on their waiting lists.
That's where parent coordinators come in.
Jerry Piper is the parent coordinator at P.S. 261 Philip Livingston.
"The best advice I have for parents is to continue to stay in touch," said Jerry Piper, parent coordinator at P.S. 261.
"I will tell them you're not going to offend me by calling," he said. "You're not going to change your waitlist position; I'm not going to bump you down the list if you call me too often. I might tell you that you just need to call me once a day. Three times a day is excessive."
This year, the D.O.E. extended the pre-k application deadline to April 23 in case the city gets the funding it wants to add thousands of full-day seats. Families will hear about pre-k placements in June.