Hear the Sweet Sound of a Mets World Series Victory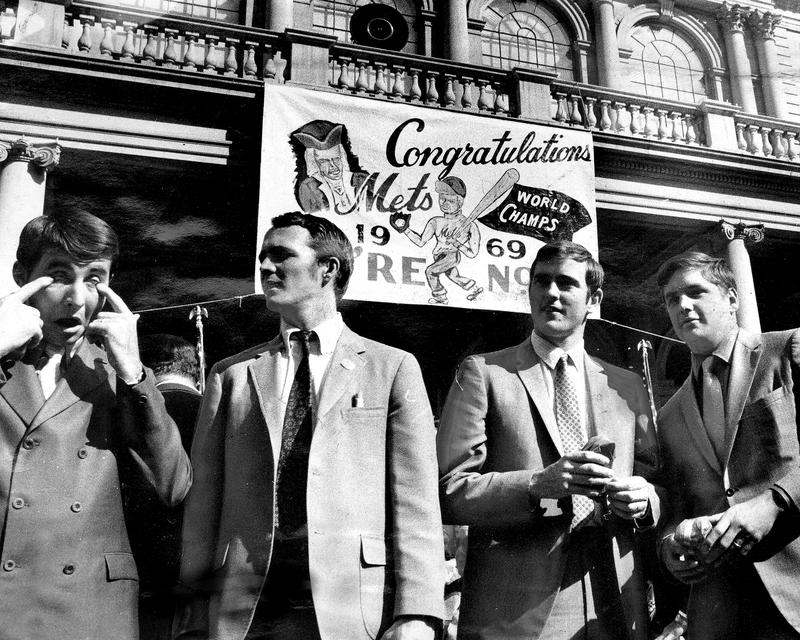 With all due respect to the United Nations, there are times when U.N. coverage is worth interrupting on WNYC's airwaves, and one of those times came on October 20, 1969, after the Mets won their first World Series championship. Listen to a clip of then-Mayor John Lindsay at a rally at City Hall, cheering on the Mets and talking some friendly trash about that year's lesser teams.
Hear the full audio below.
This audio is courtesy of New York City Municipal Archives.