The Takeaway
Free Speech on Campus: Has PC Culture Silenced Intellectual Discourse?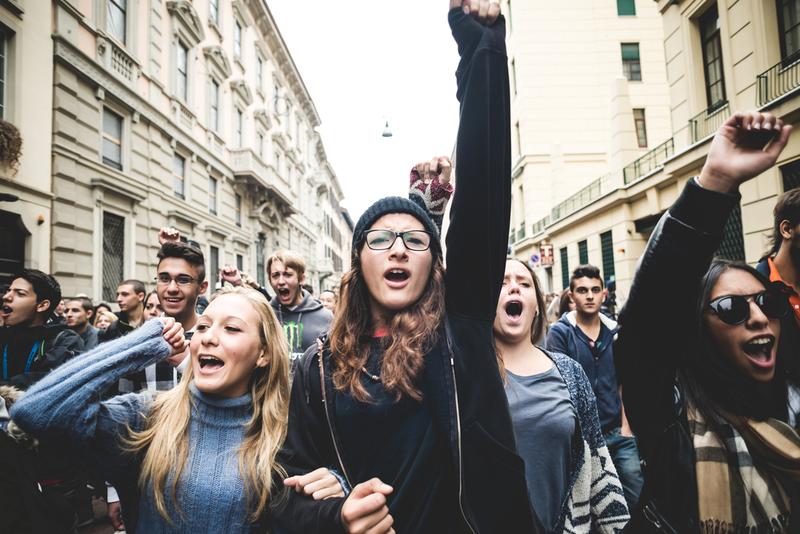 Click on the 'Listen' button above to hear this segment.
Colleges and universities are supposed to be forums for debate. For many, differing ideas and the examination of unpopular opinions is integral to the educational experience. 
Back in 2007, for example, former Iranian President Mahmoud Ahmadinejad stood before the student body at Columbia University and insisted that there was no homosexuality in Iran. Though the campus was sharply divided over whether the Iranian president should speak at all, the speech was a test of the college's belief in free speech and intellectual discourse.
Fast forward almost 10 years, and some speakers who hold unpopular views are being disinvited from American colleges and universities at an alarming rate. Just this week, conservative journalist Jason Riley joined the long list of individuals who have been disinvited from college campuses due to clashes of ideology.
Is free speech being lost at universities?
John Corvino, a professor and chair of the philosophy department at Wayne State University, was asked not to come to Providence College, a Jesuit institution, after he was initially invited to discuss about same-sex marriage.
Marc Landy, a professor of political science at Boston College, defended his institution's invitation to former Secretary of State Condoleeza Rice to speak at commencement in 2006. 
They join The Takeaway to talk about the modern challenges facing intellectual discourse and free speech.
What do you think? Leave us a comment below or record a message on Anchor.