Healthcare Workers Picket for Better Benefits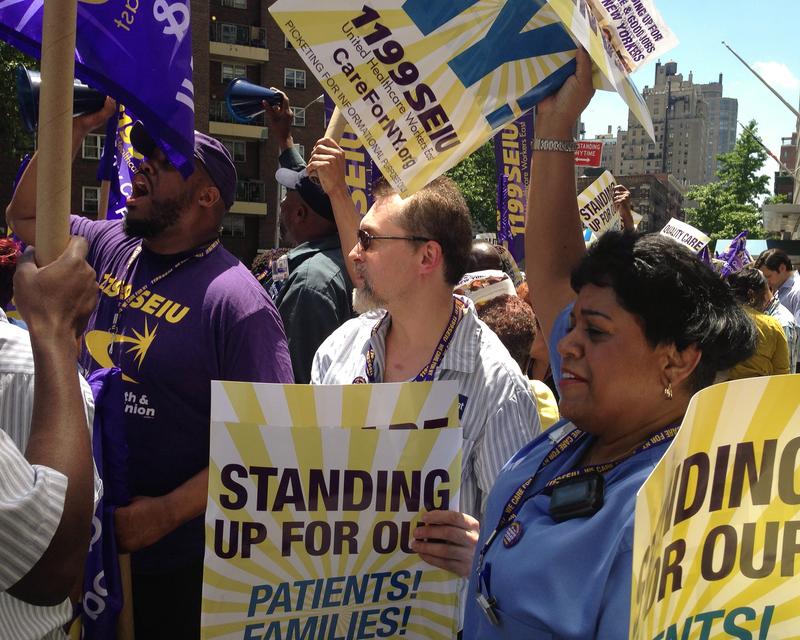 With about a month left before their labor contract expires, thousands of 1199 SEIU healthcare workers rallied outside hospitals across the city Wednesday.
Members want to see their free health coverage continue under any new contract. It's been a major sticking point in negotiations and union representatives said they have already sacrificed enough.
"We've always taken less in wages so that management had the money to put it in our benefits," said George Gresham, 1199 SEIU's president.
Maryum O'Neill joined the rally outside of Mount Sinai Hospital, where she works as a business associate. She said her family relies on the healthcare benefits that she receives as a member of 1199 SEIU.
"My husband's co-payment for his cancer medicines is 150 dollars," O'Neill said. "I'm the only one in the household who is working. We can't afford it."
Bruce McIver, who represents the hospitals in the contract negotiations, said in a statement that his group has no intention to take benefits away from workers. "We are confident that through good faith negotiations, we will achieve a positive long-term solution for workers, their families, and our member institutions," he wrote.
Talks are tentatively scheduled to resume Thursday.